BLOG
Our Favorites + Building Knowledge and Materials
---
New Tiny House Plans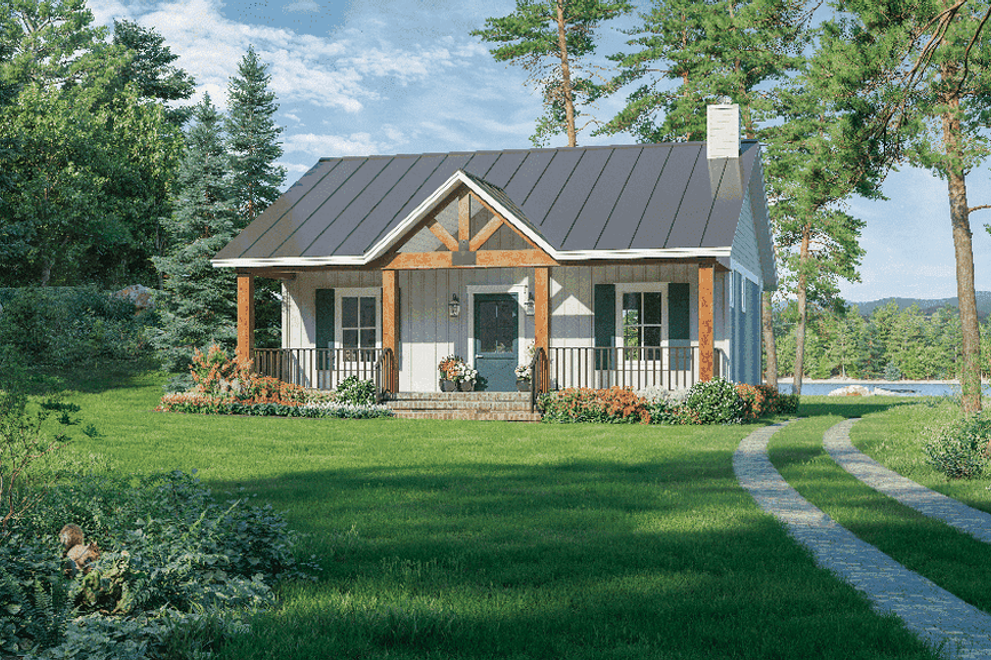 By Courtney Pittman
Small, yet charming, tiny house plans can live larger than their modest footprint. These efficient (and affordable) designs offer smart amenities, cozy character, and maximize space with open floor plans. Lots of windows and porches create indoor-outdoor connections. We've put together a list of our newest house plans under 1,000 square feet (although, keep in mind that the size varies for tiny house plans depending on your area) – check it out below!
Garage Apartment with Farmhouse Style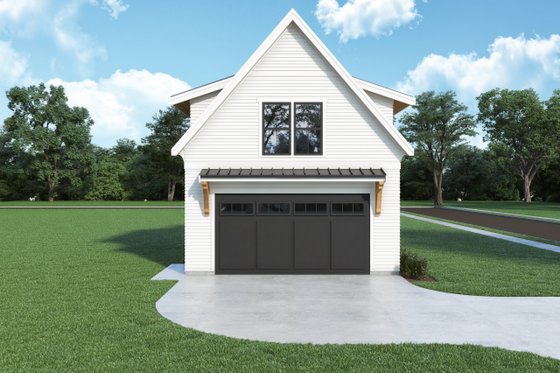 Plan 1070-138
Here's a garage with a handy apartment above it. Use this farmhouse design as an accessory dwelling unit (great for an in-law, grown child, or perhaps even renting out as allowed in your area) or a simple tiny home. The main level gives you a two-car garage, while the upstairs features a studio space with a full bathroom.
Decorate your studio space with these tips from House Beautiful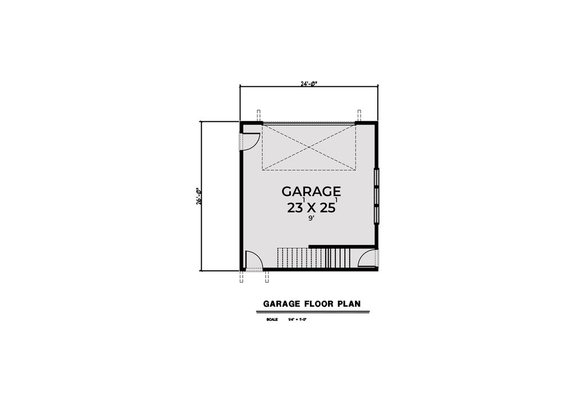 Small Country House Plan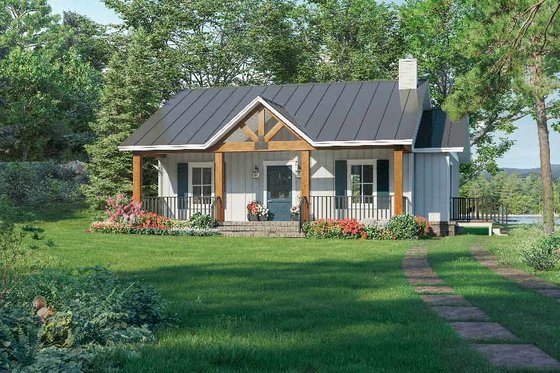 Plan 21-465
Here's an attractive tiny house plan with country styling. There's a cute porch in front, giving you plenty of room to kick back and relax. With just 904 square feet of living space, this floor plan feels contemporary inside thanks to the open floor plan between the living room and the kitchen. Check out the big walk-in pantry.
Compact Modern Farmhouse Plan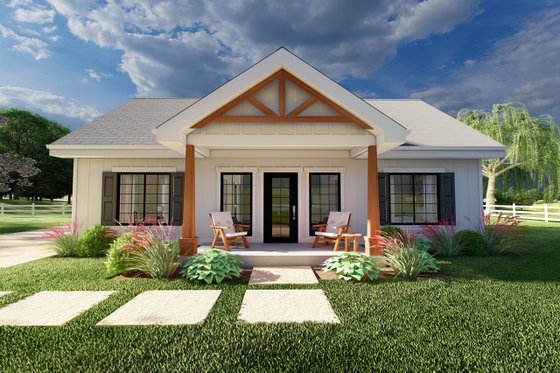 Plan 126-236
This compact house design gives you a fully equipped kitchen with a walk-in pantry and an eating bar. The master suite treats you to a big walk-in closet, dual sinks, and a huge shower. Work from home in the convenient home office (which could also be used as a guest suite) near the front. Also, check out the spacious mudroom!
Like this plan but want a garage? Check out plan 126-175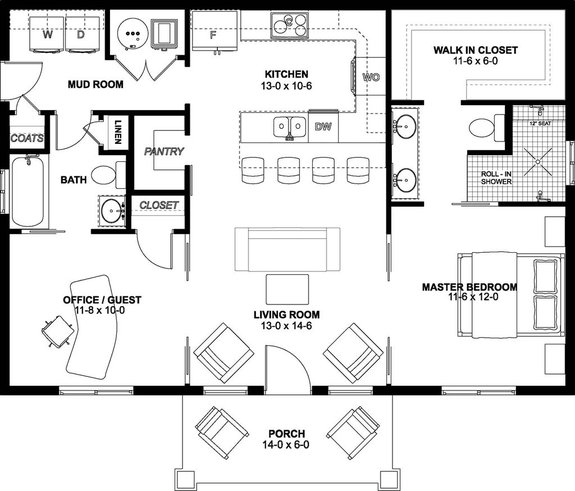 Tiny House Plan with Barn Style
Plan 117-910
Here's a tiny house plan with outstanding farmhouse curb appeal. You'll find surprising features inside, like an island kitchen that's perfect for casual dining. The bedroom gives you plenty of room for storage with a walk-in closet. The open floor plan maximizes space. Don't miss the big shower!
Check out these budget curb appeal projects from HGTV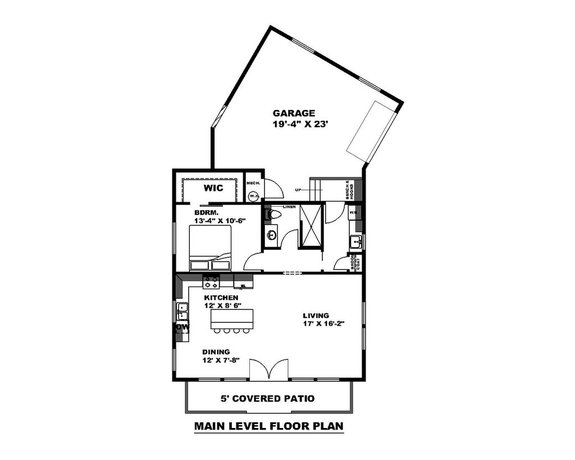 Cottage Style House Design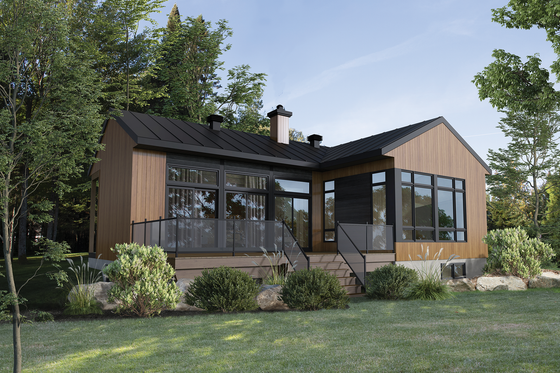 Plan 25-4928
This cottage house plan keeps things modern and simple, with a spacious living area that flows nicely into the kitchen. A large island in the kitchen is perfect for casual meals. Three sets of sliding doors (just off the main living areas) open to a huge deck for easy and immersive indoor-outdoor living.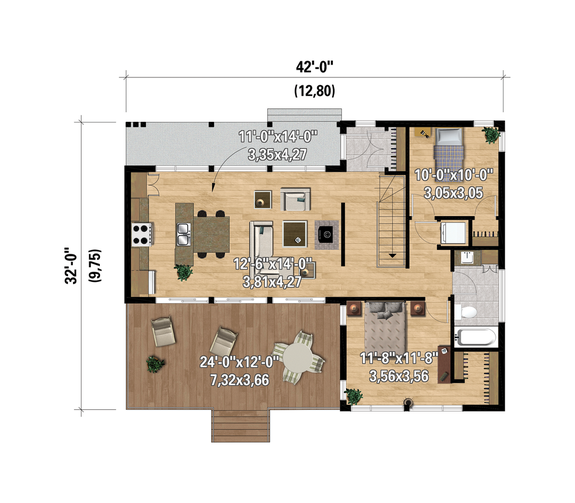 Garage Apartment with Extra Storage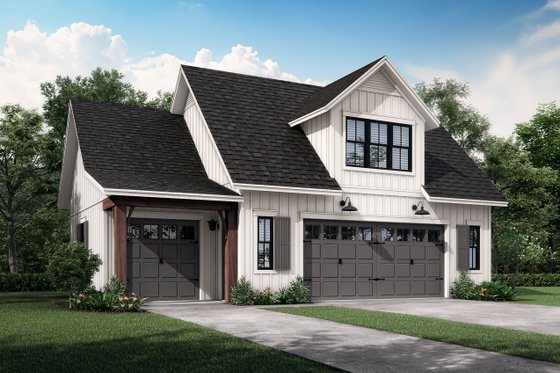 Plan 430-237
You're going to love the curb appeal of this tiny house plan. Whether you decide to add it on to your existing lot, or choose to have it stand alone, this design can function as either. The double garage is just the right amount of space for your vehicles, while you can use the additional storage bay for a lawn mower, a work area, or storage space.
A short walk up the stairs and you're on the main level, which includes a large living area enhanced by well-placed windows. The kitchen is equipped with all the modern amenities, and easy access to the washer/dryer. The bedroom includes generous closet space, and the full bathroom is just steps away.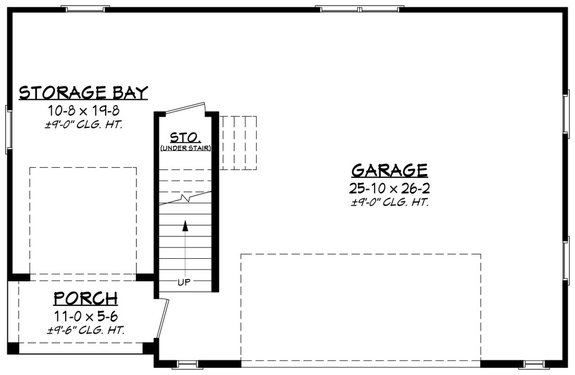 Barn Style House Plan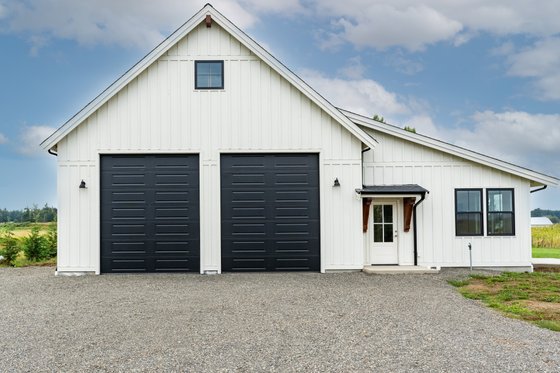 Plan 1070-120
Here's a chic barn style tiny house plan with a handy two-car garage/workshop attached to it. Use this one-bedroom design as an accessory dwelling unit (great for a grown child, an in-law, or even renting out) or a primary residence. You'll love the open floor plan, island kitchen, and walk-in closet in the bedroom.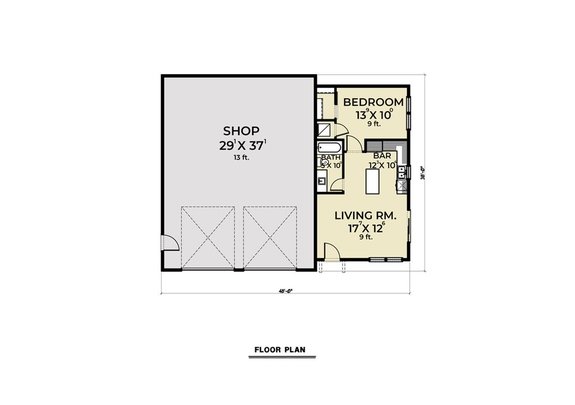 Adorable Cottage Plan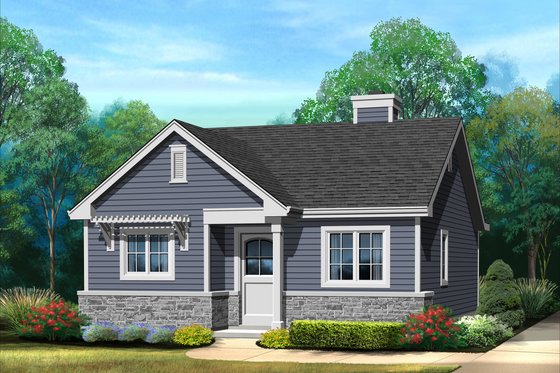 Plan 22-607
Love the cottagecore look? Check out this adorable cottage house plan. A simple footprint and modest square footage makes it relatively easy to build and maintain. With everything on one story, it's a great choice for aging in place. The kitchen overlooks the sitting room for seamless flow. Our favorite part: the two-sided fireplace between the sitting room and the bedroom.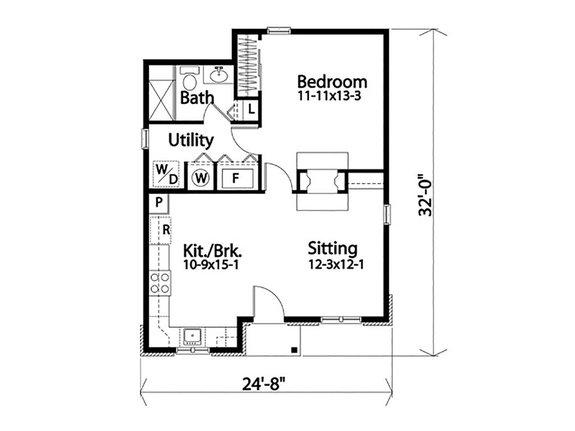 Bungalow House Plan with Classic Curb Appeal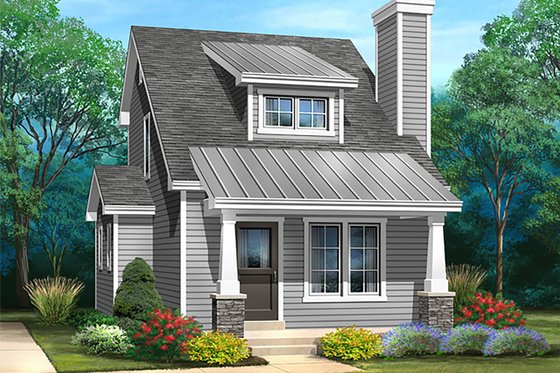 Plan 22-598
Ideal for downsizing or just starting out, this bungalow house plan shows off classic curb appeal. The open floor plan makes it easy to move between the sitting room and the kitchen. Upstairs, the bedroom suite has the level all to itself and gives you a walk-in shower and a spacious closet. Kick back and relax on the deck just off the kitchen.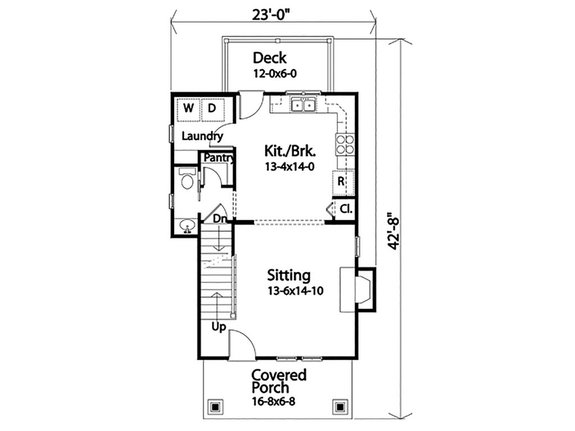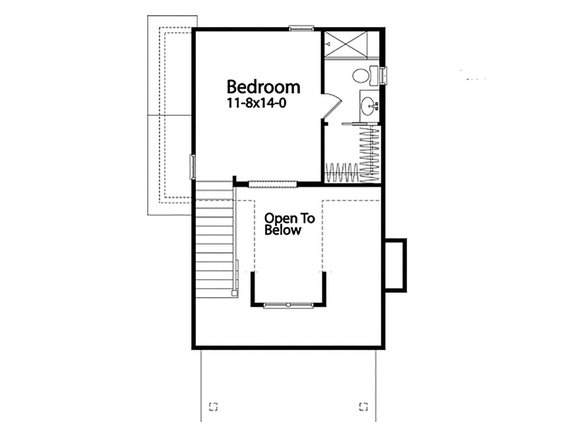 Two-Car Garage with Studio Apartment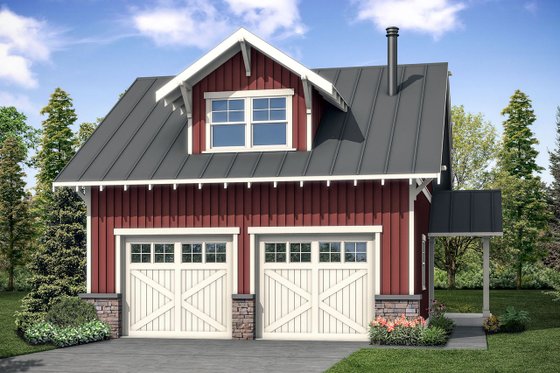 Plan 124-1098
This adorable farmhouse design is actually a garage with a studio apartment above it, making it either a budget-friendly tiny house plan or a handy add-on to a larger property. The two-car garage gives you extra storage space. Upstairs, you'll find a full bathroom, a kitchenette, and a wood stove.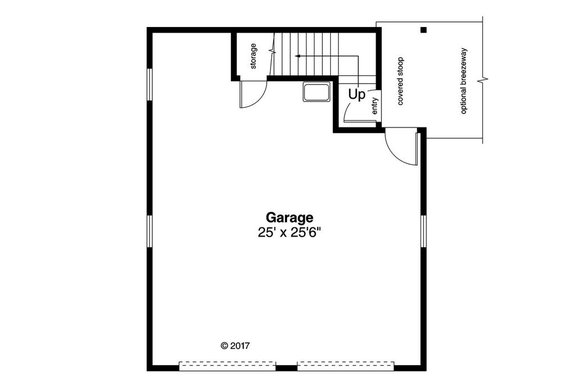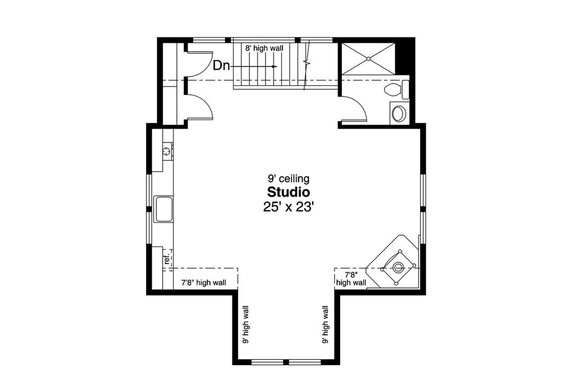 Cottage House Plan with Wide Front Porch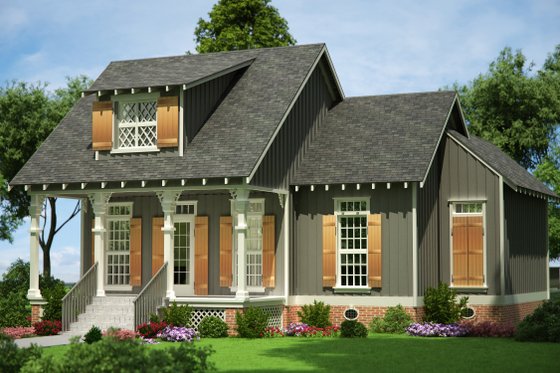 Plan 45-585
Just under 1,000 square feet, this cottage house plan welcomes you with a wide front porch. Inside, the kitchen completely opens to the living area for an airy, modern feel. Two bedrooms sit on the right side of the floor plan and share a full bath. When it's time to relax, sink into the tub in the private master bathroom or unwind on the deck in back.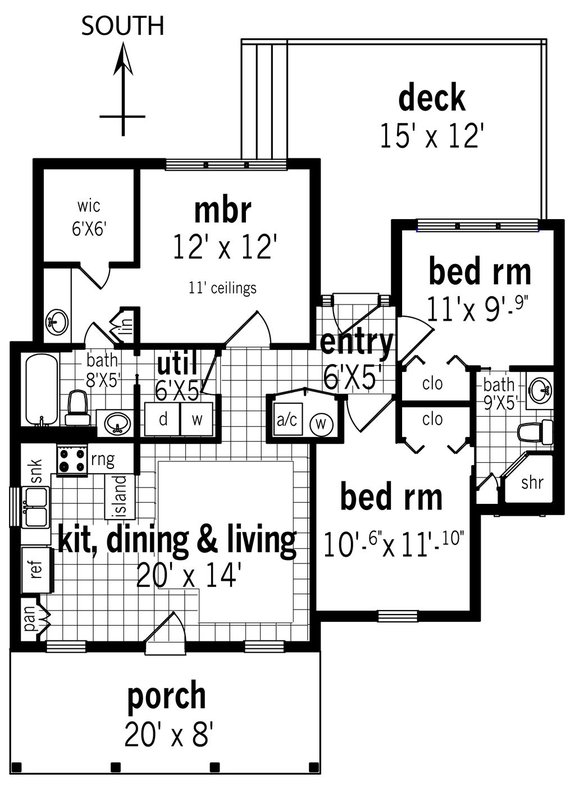 Get Personalized Help