BLOG
Our Favorites + Building Knowledge and Materials
---
Chic and Versatile: Garage Apartment Plans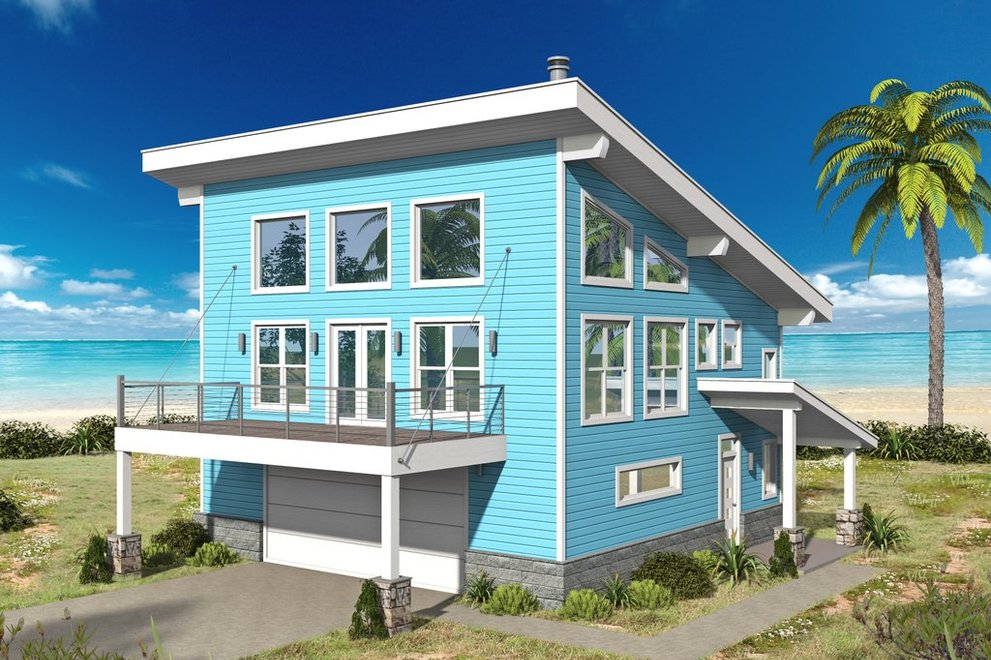 By Courtney Pittman
Whether you're looking for a private apartment to host a live-in relative (like an adult child or an in-law who regularly visits you) or just need extra storage space, garage apartment plans deliver loads of versatility. Garage apartments (sometimes referred to as in-law suites, carriage house plans, accessory dwelling units, or granny flats) can generate income and help pay off your mortgage by engaging a renter. Work from home? A garage apartment plan could make a great home office. Or maybe you need extra space for hobbies and crafts – the options are endless!
Click here to browse our collection of garage apartment plans.
These cool house designs add value and flexibility to your property, while offering a unique way for you to expand your living space. We've rounded up our favorite garage with apartments plans that are full of style and smart features!
Craftsman Style Garage Apartment Plan
Cute curb appeal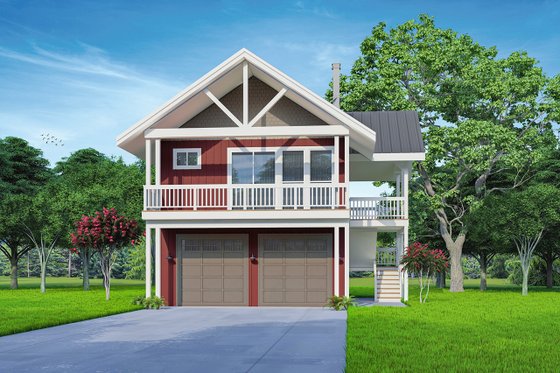 Plan 124-1247
This Craftsman style garage apartment design offers cute curb appeal and outdoor living space. A two-car garage and powder room (with optional shower) reside on the ground level, while an open-concept one bedroom apartment with vaulted ceilings and a kitchen island thrives above.
Two-Car, Two-Bedroom Garage Apartment
Lots of possibilities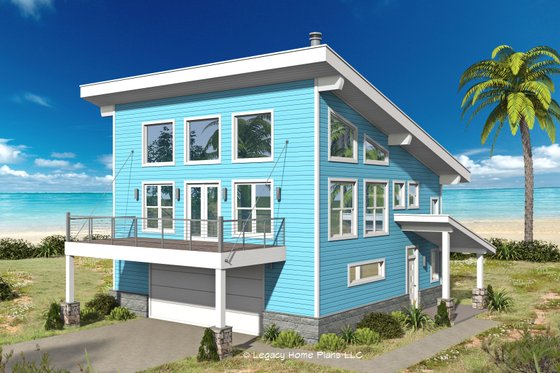 Plan 932-67
This two bedroom garage apartment could work as an accessory dwelling unit or a small primary or secondary home. Just think: how cool would it be to build this simple beauty right next to the beach for weekend or holiday adventures?
Inside the ground level there's a two car garage with storage, one bedroom, and one bathroom. Upstairs lives the master suite and an open and airy main-living space. Note how the washer/dryer lives inside the master suite for maximum convenience, along with two sinks, a private area for the toilet, and a spacious walk-in closet.
Garage Apartment Plan with Small-Scale Living
Enjoy outdoor living with this design
Plan 47-1079
This cottage garage apartment sports wood siding, a porch, and a upper-level deck. A two-car garage completes the first level while a spacious 773 square foot apartment rounds out the second level. A large living and dining space enjoys a skylight and access to the deck.
The U-shaped kitchen features all the amenities for small-scale living. A full bath and a bedroom with wall closet and bumped-out bay window finish up the apartment. See plan 47-1079 online.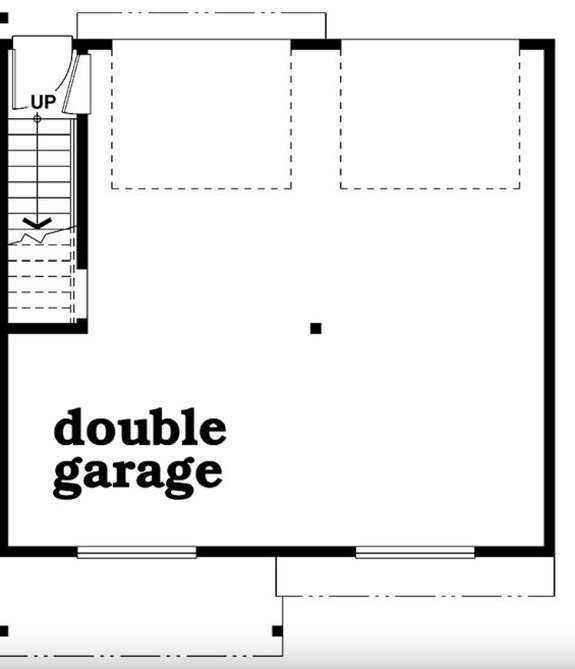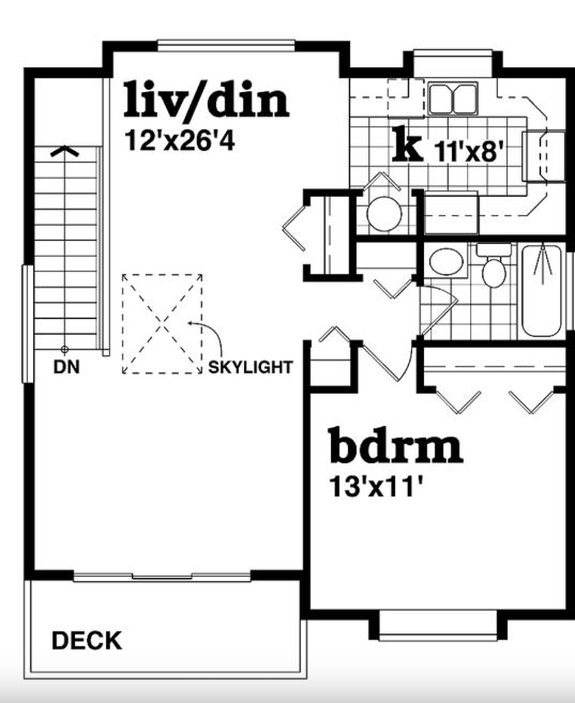 Modern Garage Apartment Plan
This design offers stylish curb appeal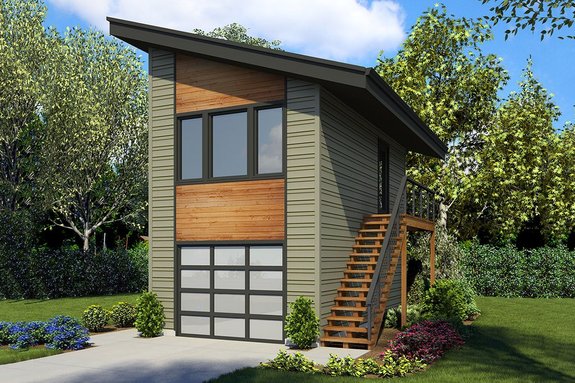 Plan 48-934
This modern garage apartment shows off graceful curb appeal with a small (and simple) footprint. The ground floor provides enough space for one car and some storage. Upstairs, a vaulted studio apartment boats a kitchenette, spacious closet, bathroom, and enough space for a washer/dryer.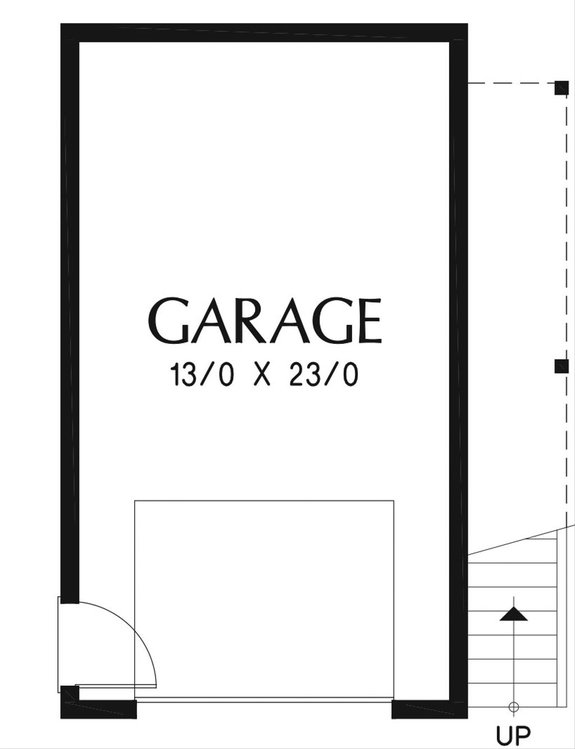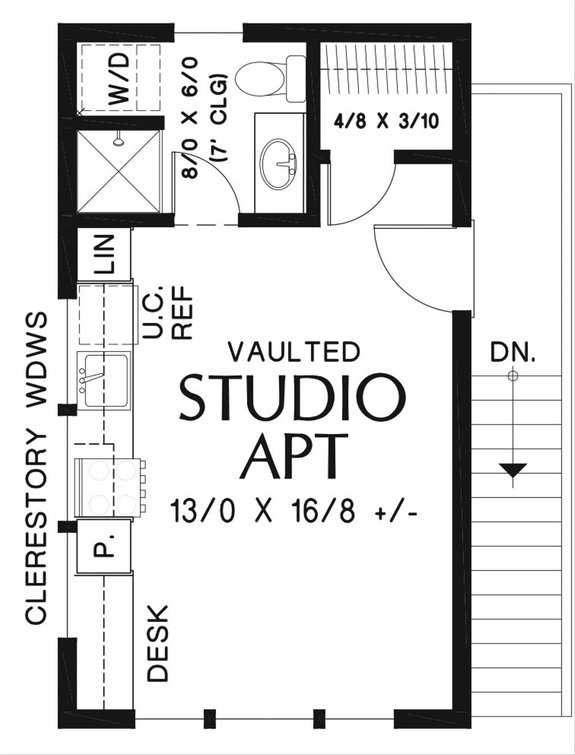 Garage Apartment Plan with Craftsman Details
Relax in the spacious bedroom in this design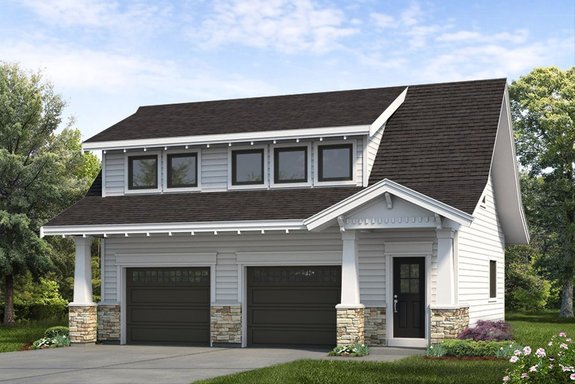 Plan 47-1083
Perfect for a guest apartment, or as an income possibility, this fine Craftsman garage apartment plan will look good in any neighborhood. With rafter tails, a shed dormer, a gabled porch roof, and a stone-and-siding facade, the Craftsman style is highly evident (read more about Craftsman style at Elle Decor).
A two-car garage shares space with a laundry room and a half bath, while the 679 square foot main living space is upstairs. Plenty of storage can be found at the first landing of the stairs. The living room is open to the stairwell, and is adjacent to the petite, yet efficient, kitchen. Don't miss the spacious bedroom (which features a walk-in closet).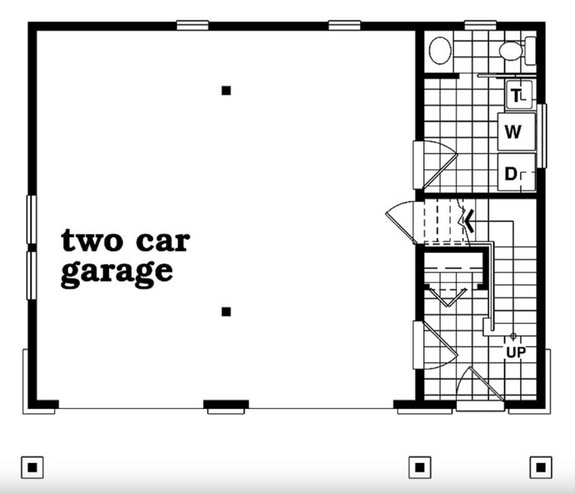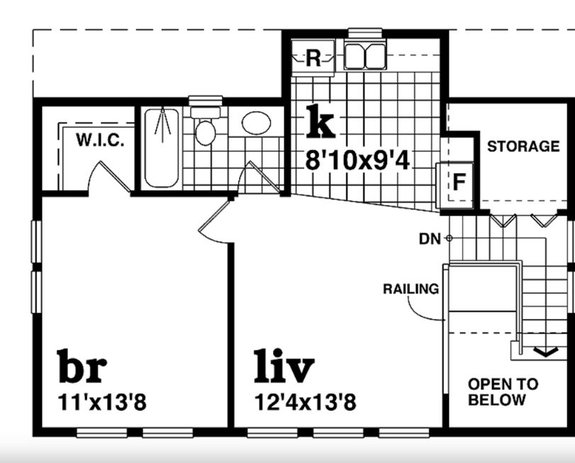 Charming Carriage House Plan
You'll find plenty of storage in this design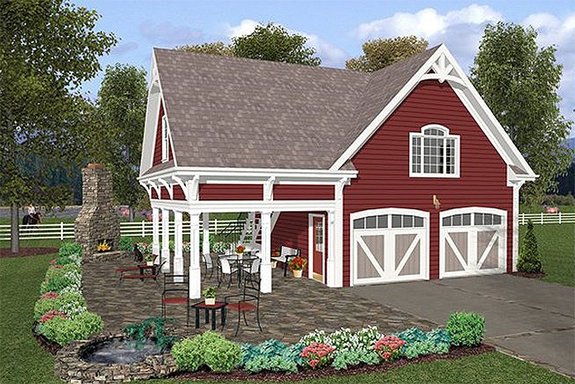 Plan 56-575
Here's a charming addition to an existing property, or even a great stand-alone home for down-sizers. The ground floor holds a two-car garage and a large porch, while upstairs, a spacious one-bedroom apartment has many uses. Highlights we love: the spacious pantry and large storage closet (check out these closet ideas from Good Housekeeping).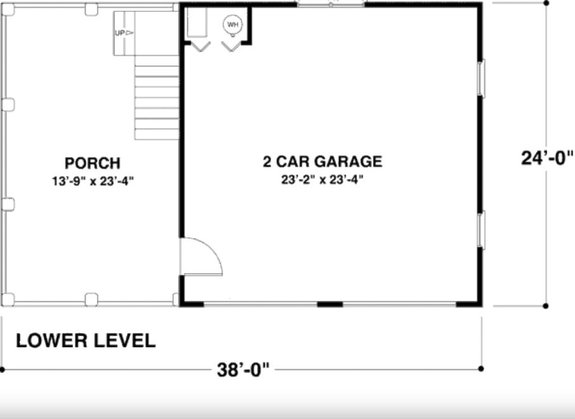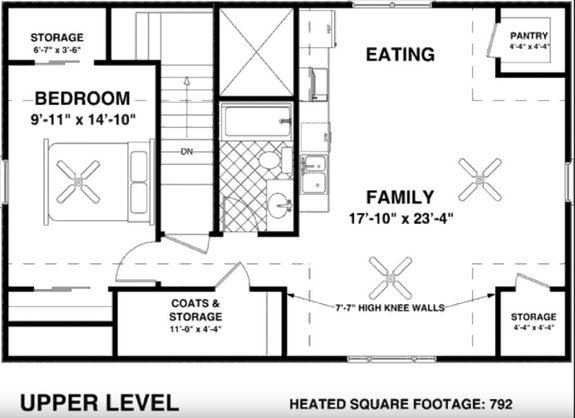 Efficient Floor Plan
Storage is made easy with a large closet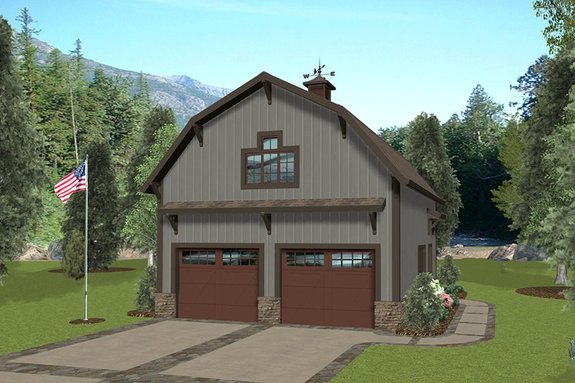 Plan 56-703
Yes, you can absolutely have style with a garage apartment, and here's the proof. This 562 square foot house floor plan maximizes a small budget with an efficient layout that gives you one bedroom, a kitchen, sitting room, and a great flow throughout.
A generous closet in the bedroom provides plenty of storage space.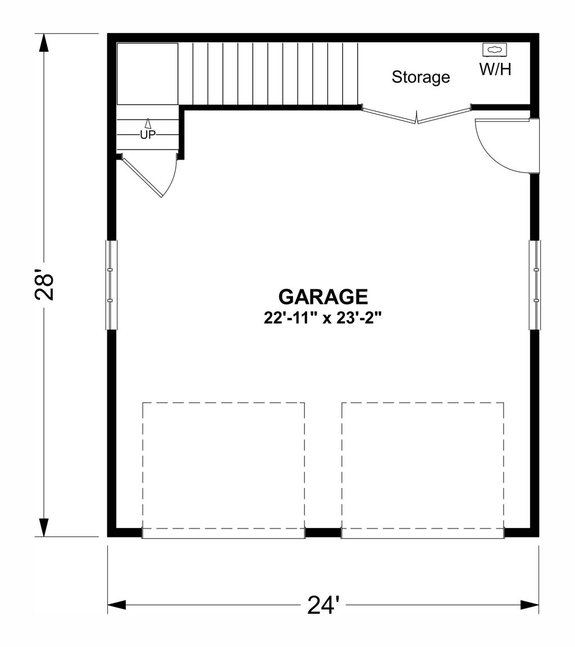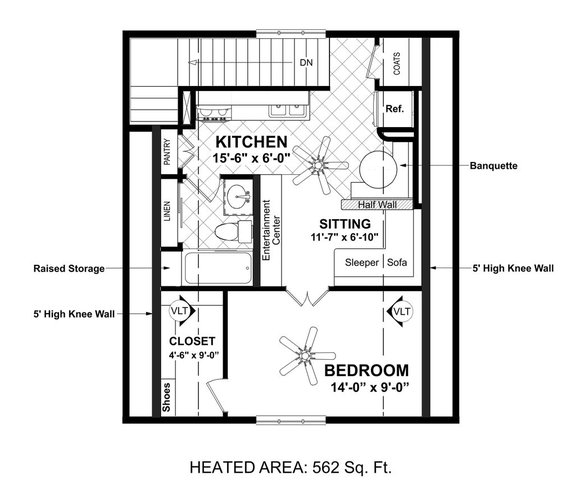 Charming Garage Apartment Plan
Lots of windows deliver natural light to this design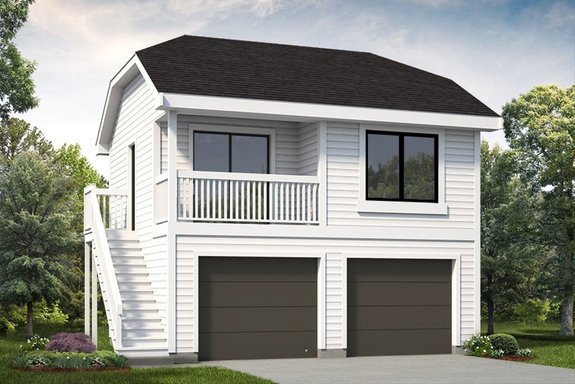 Plan 47-1075
This handy two-car garage apartment has charm galore, plus additional space on the second level for guests (or in-laws), or could even be used as a rental apartment. It's a 484-square-foot apartment, with living and dining space, a complete kitchen, bedroom, and full bath. The bedroom contains a box-bay window and wall closet.
A deck off the living room is reached via sliding glass doors. The dining room, kitchen, and bath all feature windows. Access this apartment by a stairway to the left of the double garage.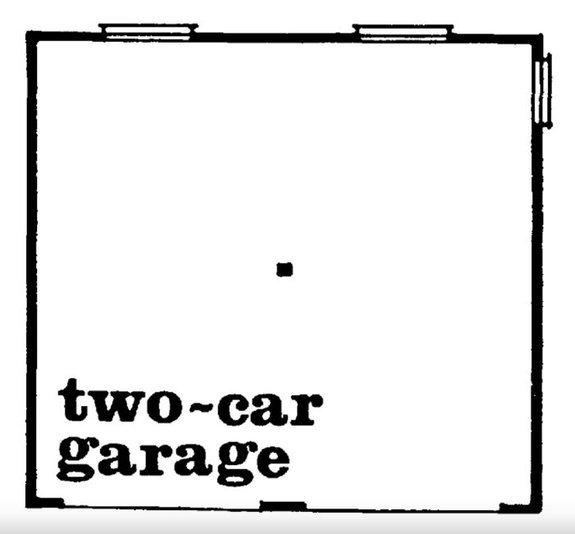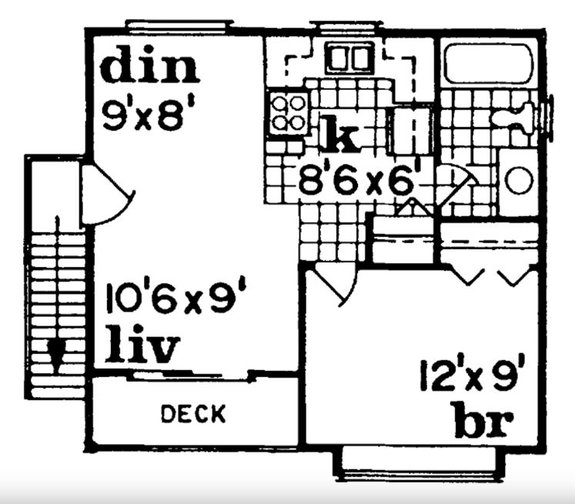 Country-Style Garage Apartment Plan
Store items under the convenient staircase
Plan 124-1098
With room for two cars plus an additional living area, this country-style garage house plan offers a little bit of everything. The garage doors on the main level are both 9' wide and 8' tall. Under the staircase you will find storage space for bikes, gardening equipment, holiday decorations, or anything else you may need extra room for.
Separated from the garage, a set of stairs lead up to the second floor studio. With the full bathroom, kitchenette, and wood stove, this space could be used as a guest apartment, hobby space, or a home office (explore these home office ideas from House Beautiful).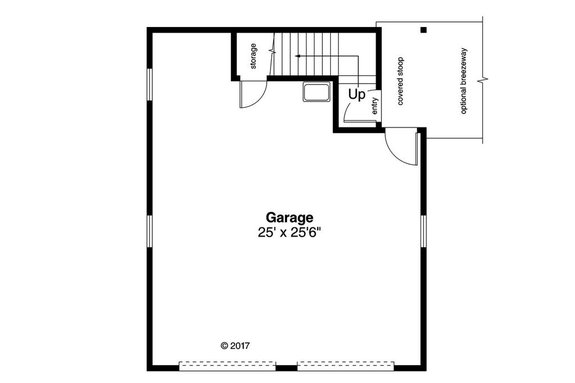 Efficient and Versatile Design
Relax on the rear patio in this garage apartmen plan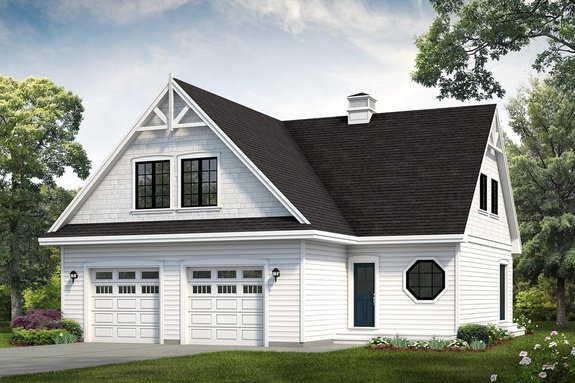 Plan 47-1090
This garage apartment floor plan will house two vehicles and includes a charming two-bedroom apartment. This cool design also features access to a full bath from one bedroom, while the second bedroom is conveniently located next to a powder room.
Efficient and versatile, this design offers a kitchen, living/dining room, and a laundry area. A rear patio can be accessed from the living/dining room. Upstairs, 967-square-feet of optional space is available.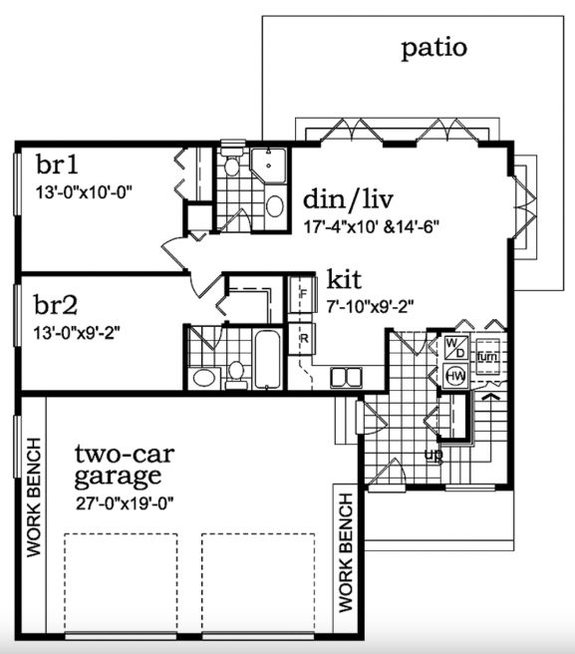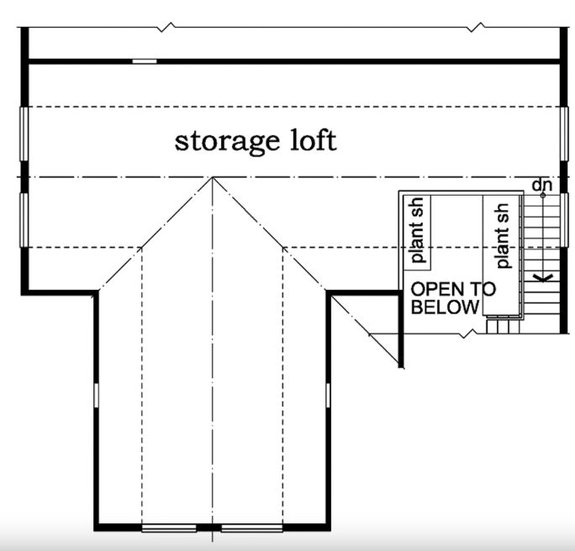 Chic Garage Apartment Plan
This design sports a spacious, open layout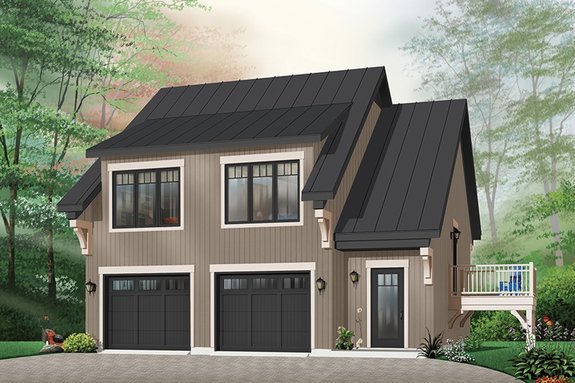 Plan 23-444
Explore the inside of this chic garage apartment house plan, especially the spacious open layout. Two bedrooms share a Jack-and-Jill style bath, while a laundry room is conveniently located between the bedrooms and main living areas.
A generously-sized garage and half bath share the ground floor of this plan.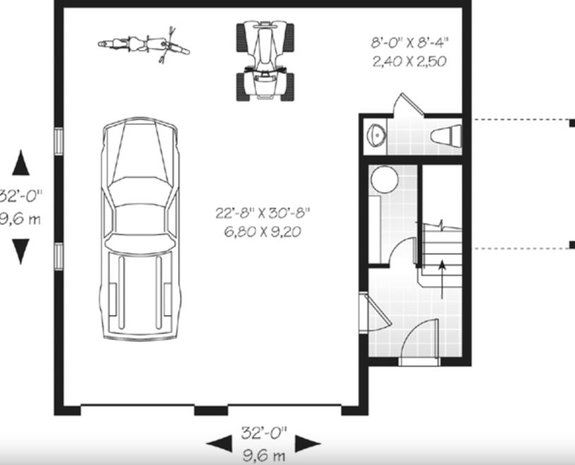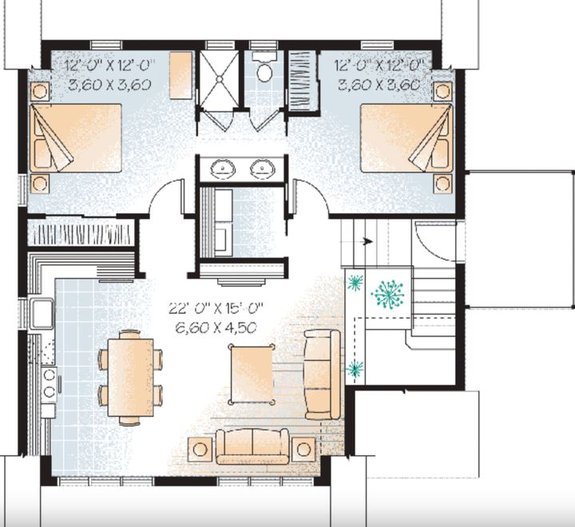 Three-Car Garage Plan with Apartment
This three-car garage features a roomy apartment
Plan 47-1082
Shingles and Craftsman elements adorn the exterior of this appealing garage apartment house plan. A three-car garage fills the lower level, while a roomy apartment resides above.
The 676 square feet of heated living space includes an L-shaped kitchen, light-filled living room, full bathroom, and a bedroom with a walk-in closet. Homeowners can choose to live in this charming home or use the space for rental income.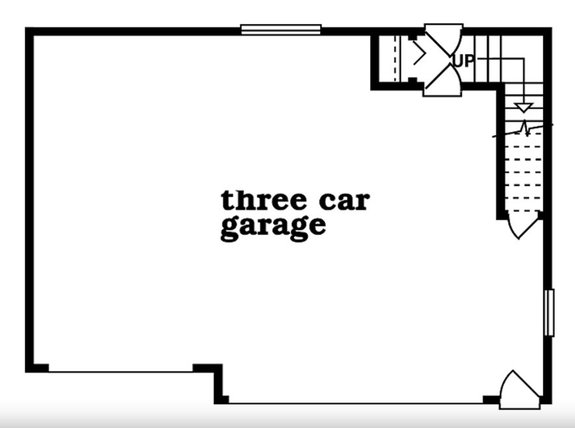 Flexible Layout
Your guests will love this comfortable apartment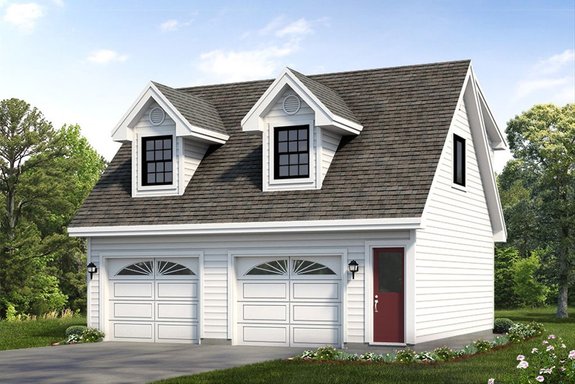 Plan 47-1081
Need more space for visitors or a live-in relative (say, an in-law or a young adult recently returned from college)? This flexible layout gives you a comfortable apartment that your guests will love (or use it as your primary dwelling for small-scale living!).
Above the two-car garage, you'll find a full apartment with a living space, bedroom, bathroom, and U-shaped kitchen. There's even a laundry closet, so no lugging clothing to the laundromat or main house. If it's allowed in your area, this apartment would make a great rental to help bring in more income.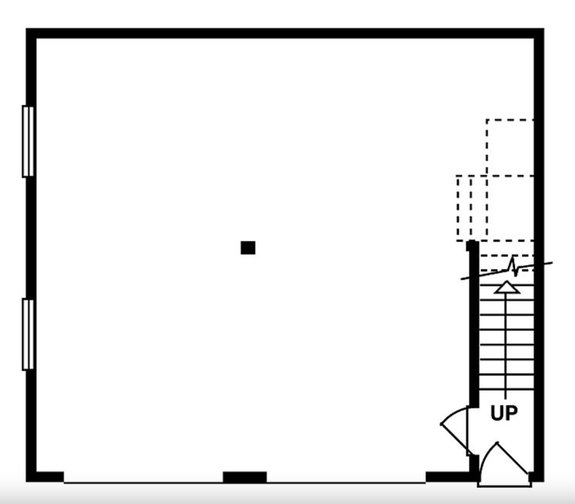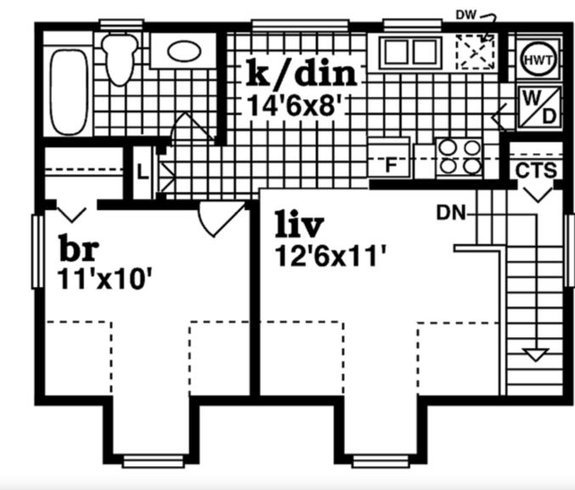 Spacious Garage Plan
This garage apartmen plan features a loft space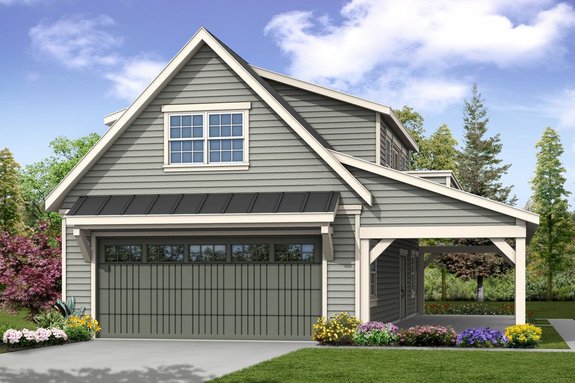 Plan 124-1038
This detached garage plan can house up to four cars if you are willing to park two cars deep. If you don't want to park two cars bumper to bumper this design is extra deep and would offer storage or shop space towards the back.
In the far left corner is a half bath with room for a storage closet. The stairs lead up to a large loft space which could be finished to fit your needs as an art studio, recreation room, guest suite or whatever else suites.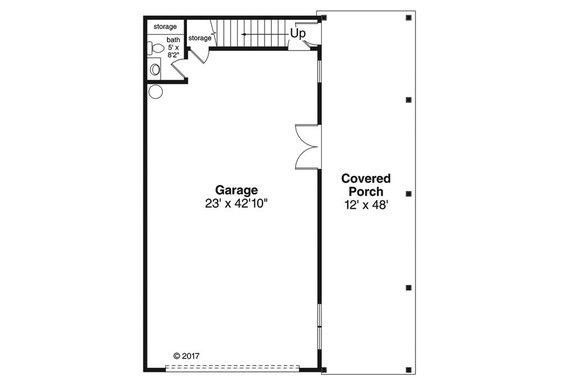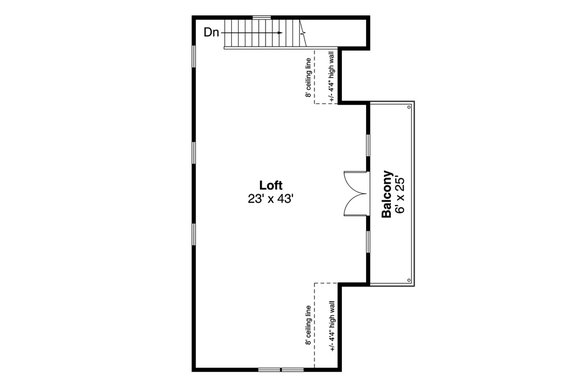 Browse our collection of garage apartment plans.
Get Personalized Help