BLOG
Our Favorites + Building Knowledge and Materials
---
10 More Small, Simple, and Cheap House Plans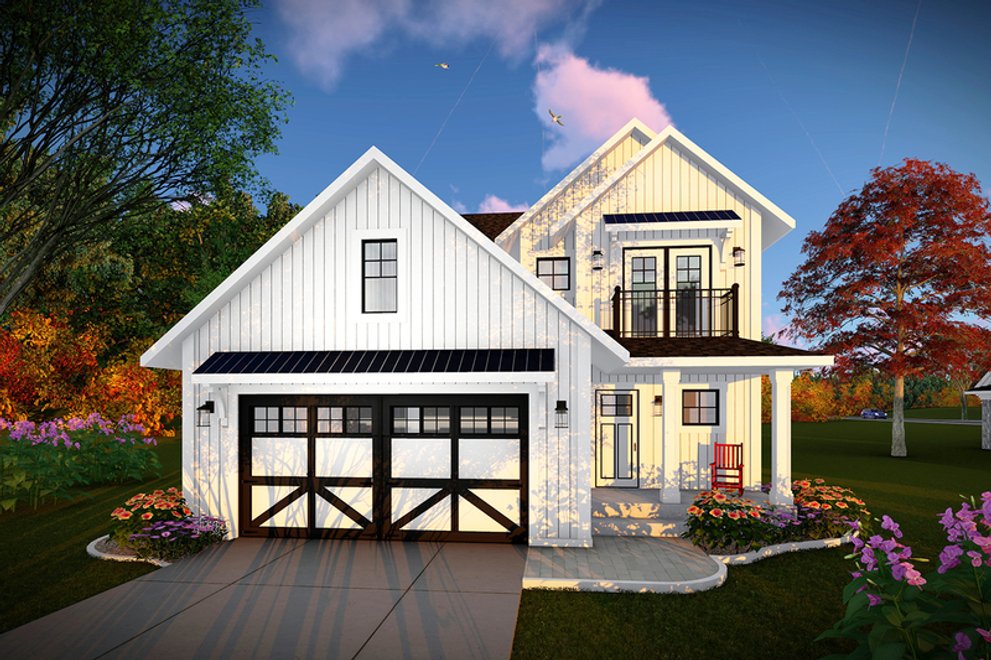 By Jenny Clark
Our first Cheap House Plans blog post was so popular we decided to do a follow-up!
House plan shoppers tend to ask questions like this: "What is the cheapest type of house to build? Where can I find simple house plans that won't cost me an arm and a leg to construct? Do I have to get a small house plan to stay on budget...Do cheap two-story house plans even exist?" Questions like these arise primarily out of the fear of going over budget and not getting the kind of home you really want.
Here's the good news: if you fear going over budget you are very normal and wonderfully wise. Why? Because going over budget can happen (and when it does, it sucks!) That said, if you plan ahead, select a good home builder, and make smart decisions, the likelihood of going over budget decreases significantly.
Remember that if you plan to build your home in 2019, the time to purchase your house design is right now! Call 1-800-528-8070 today.
So, what makes a house plan affordable? Three major factors include, but are not limited to:
Footprint/design - smaller footprints and simple designs tend to cost less to build. Moreover, the smaller a house is, the less it costs to heat, cool, and maintain once built (generally speaking).
---
Materials - a small footprint won't necessarily save you from going over budget if you, for instance, choose to showcase marble flooring and other super high end materials throughout the residence.
---
Building location - building a small house plan in the middle of Kansas will likely cost a lot less than building that same design in southern California. Now, that doesn't mean you have to build in a location you don't like. It just means that if you intend to build in a trendy/expensive location, you may need to cut back on other cost elements, such as square footage and materials.
Note: Cost to Build Reports are available for most house plans on ePlans.com. Many people purchase Cost to Build Reports so they can more accurately determine whether or not the budget they have in their heads will cover the actual building costs—prior to breaking ground. Realize that the amount you pay for a Cost to Build Report is nominal and will be credited back to you if you end up purchasing the plan. Click here to learn more about Cost to Build Reports, or call 1-800-528-8070.
Below are ten examples of cheap house plans. Do NOT let the word "cheap" fool you. As you'll see in these examples, small, simple house plans often feature smart functionality, cool curb appeal, and deluxe details.
Two Story House Plan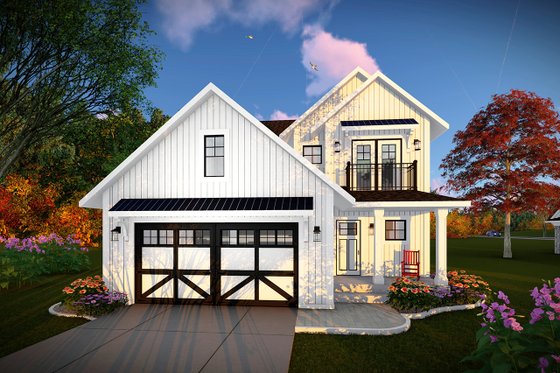 Plan 70-1463
Check it out, folks! If anyone was wondering if cool, cheap two story house plans exist, look no further than plan 70-1463. This 2,178 square foot open concept country design offers a smart mudroom (don't miss the spacious walk-in pantry!) and kitchen island. Also, note how all bedrooms AND the laundry room are featured upstairs for extra convenience.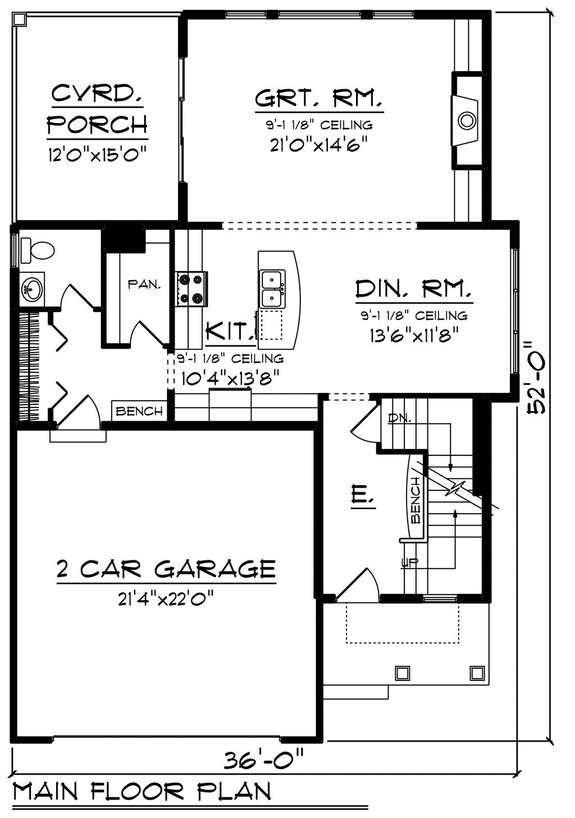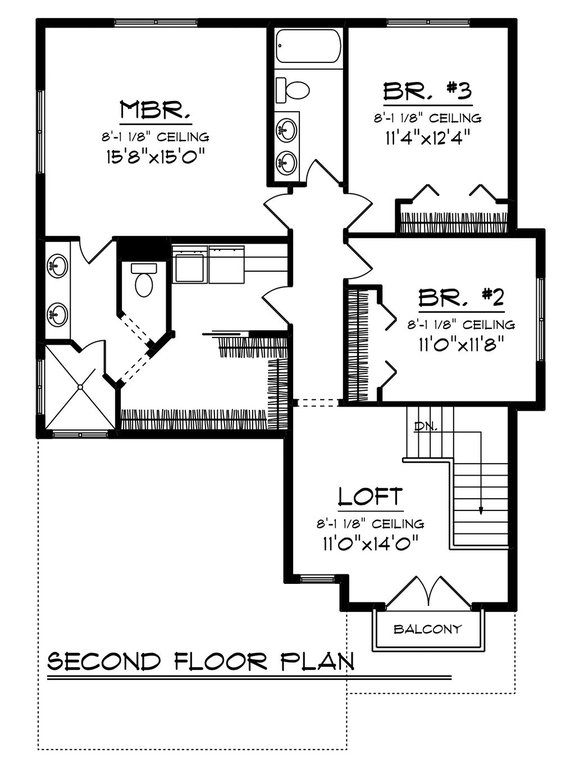 Modern House Plan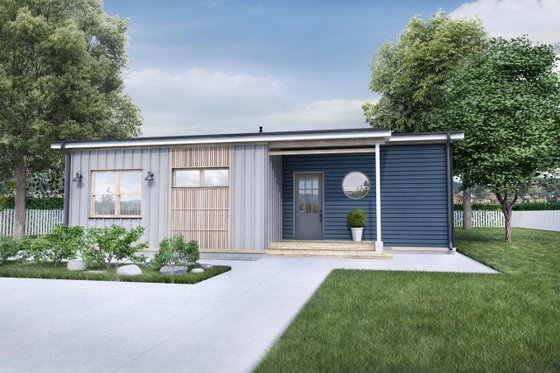 Plan 924-10
This 1,000 square foot house design offers an open layout, covered outdoor living, and super cute curb appeal. Now, if you have five young kids, this plan probably won't work as your primary home. On the other hand, if you're an empty nester, or if you're seeking to build a vacation home or guest house, a simple house plan like this might be just what the doctor ordered.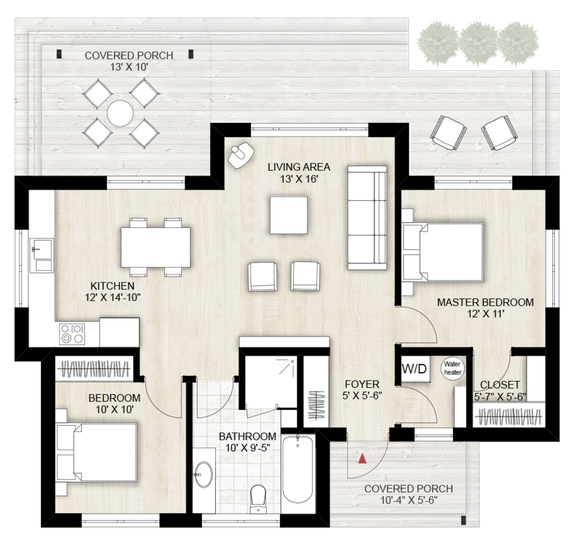 Two Story House Plan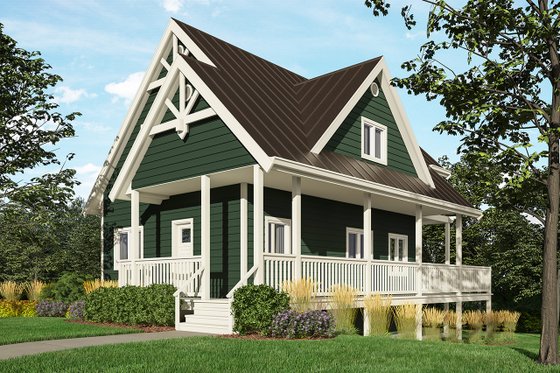 Plan 118-170
In addition to two stories, this 1,370 square foot home boasts amazing outdoor living space on both the main and upper level. Don't miss the private master balcony as well as other luxurious details, like the window seat and French doors.
Check out these outdoor living room ideas from Elle Decor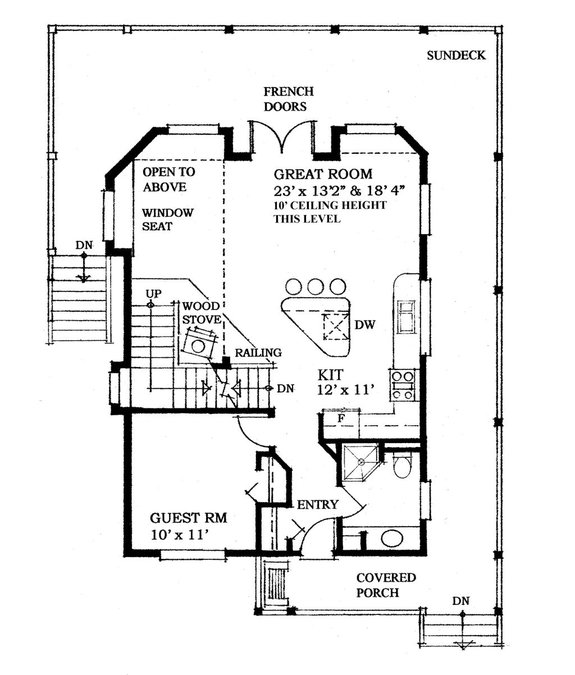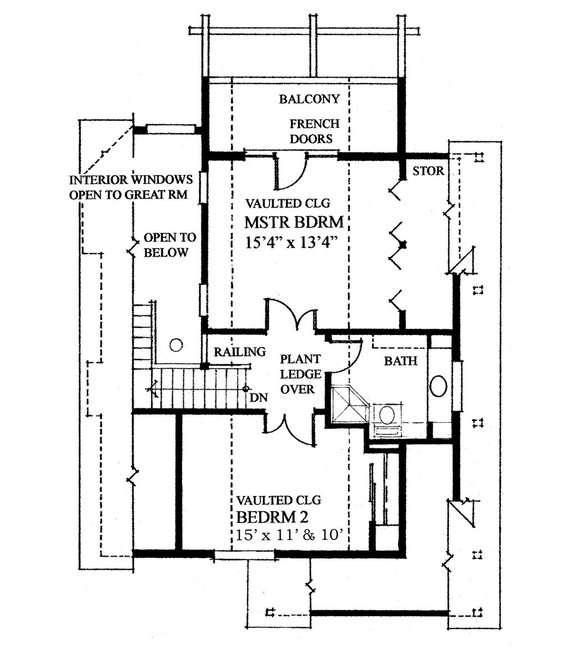 Craftsman Ranch House Plan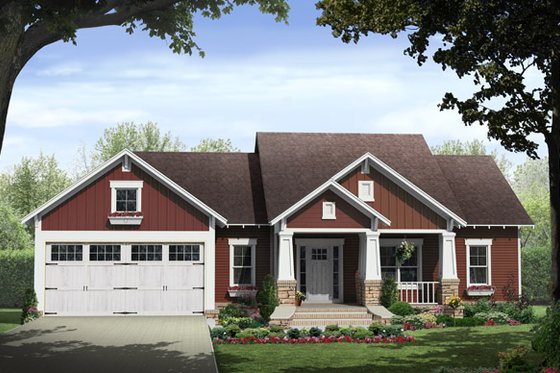 Plan 21-447
Here's an example of an 1,800 square foot house design that presents three bedrooms (the most popular bedroom configuration!), an open floor plan, storage, a media/hobby room, and a BIG master walk-in closet!
Explore these hobby room ideas from HGTV
Contemporary House Plan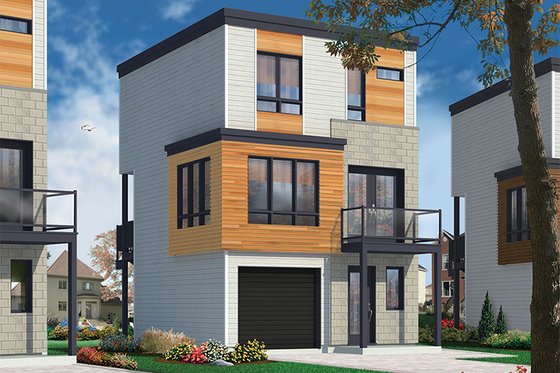 Plan 23-2600
Think two levels of living won't cut it? Consider this simple house plan. This house design features two finished levels, plus a basement you can finish later, if desired. Moreover...check out all the sweet outdoor living!
Discover these basement ideas from The Spruce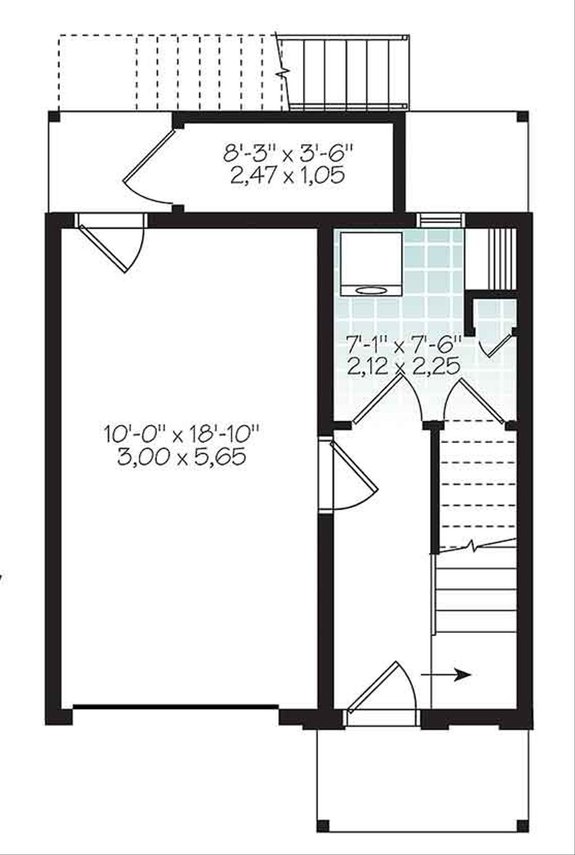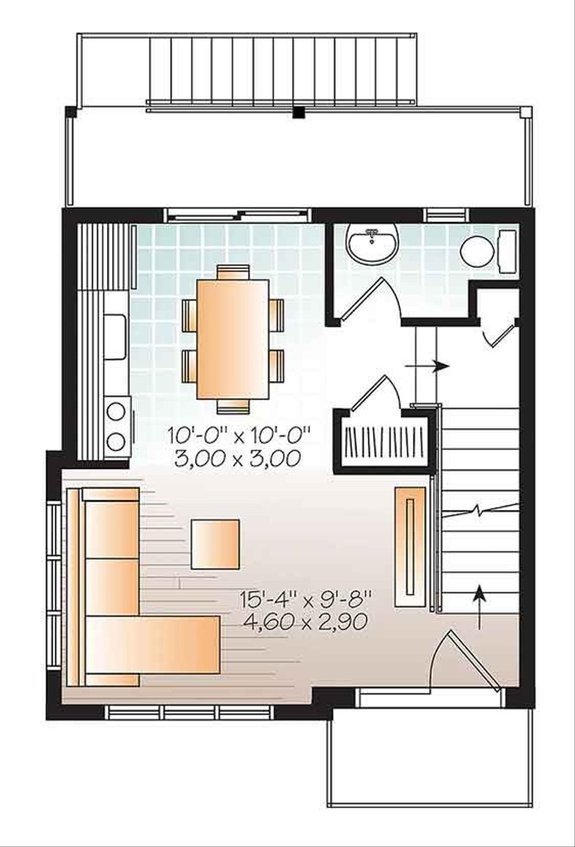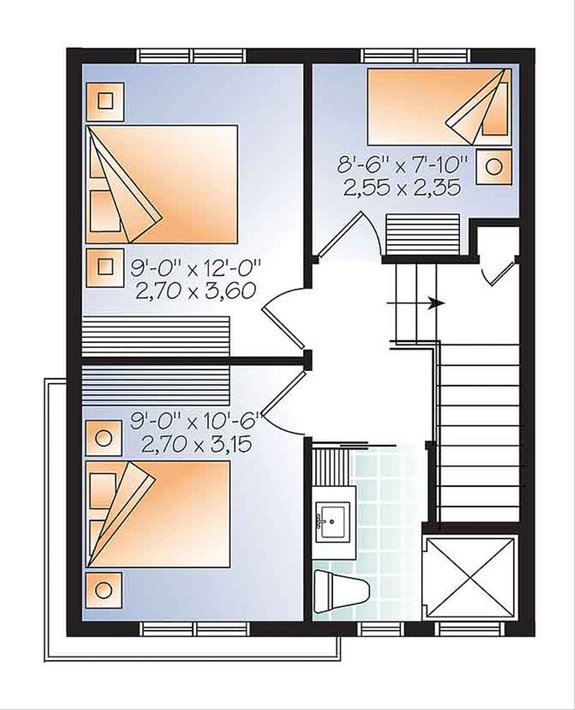 Cottage House Plan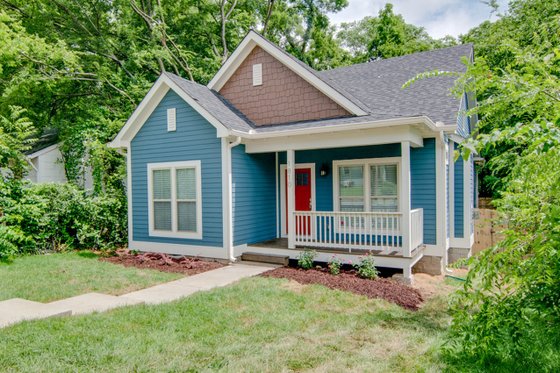 Plan 430-95
This narrow, 2,178 square foot, open concept cottage offers storage, screened outdoor living, and an optional carport. Did we mention it oozes super cute curb appeal (like, omg?!).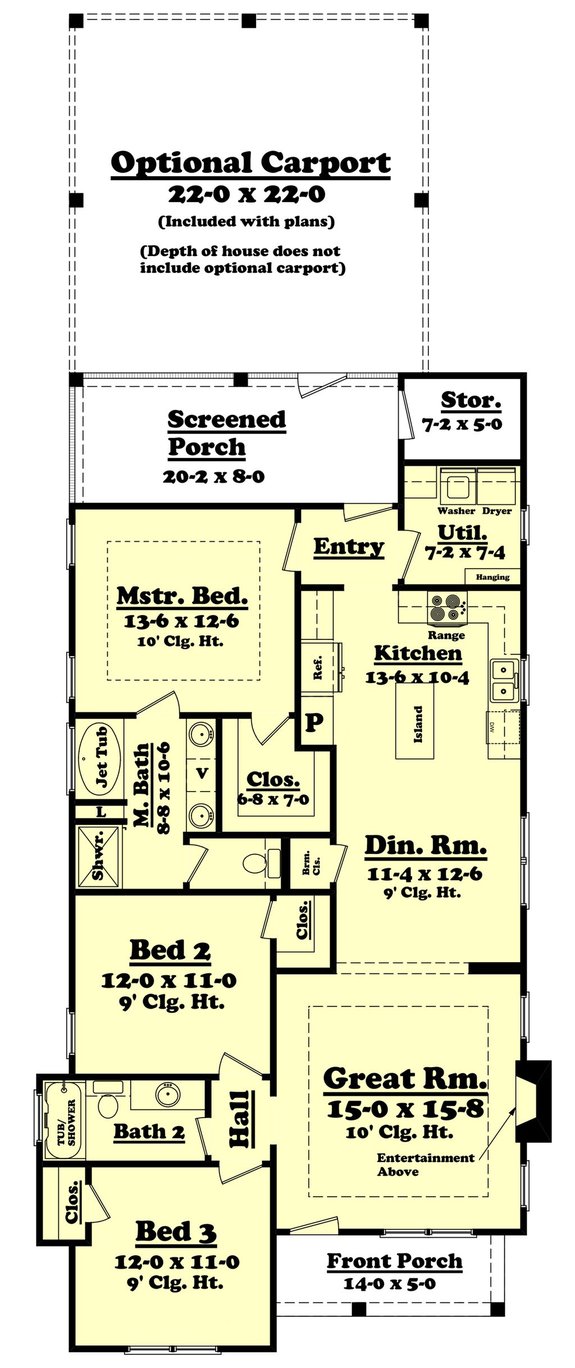 Craftsman House Plan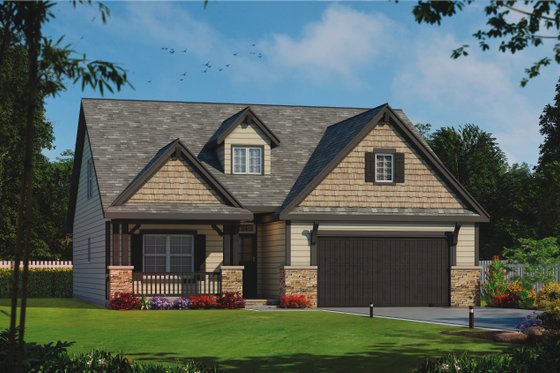 Plan 20-2254
If you require two main level master suites, this simple 2,116 square foot open concept Craftsman house plan might be perfect for you! Also note the design's mudroom and a 2-car garage.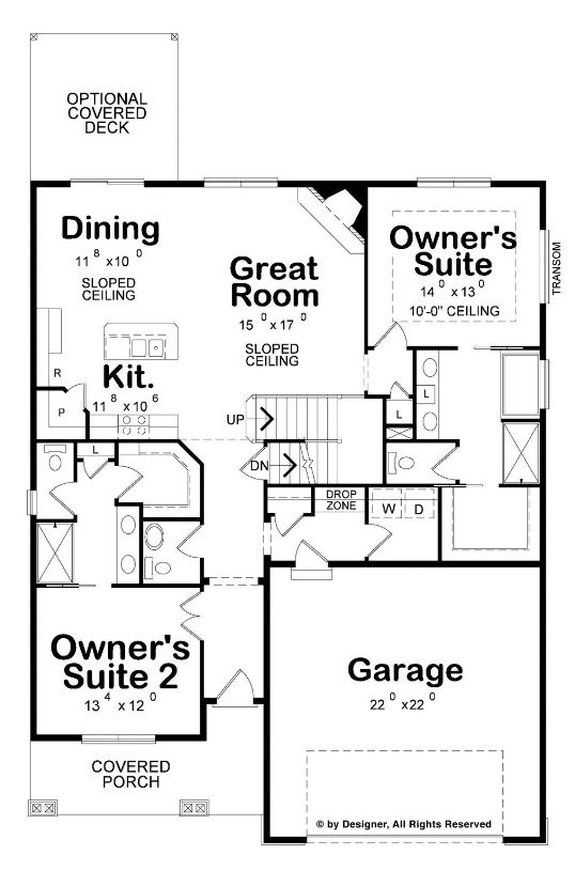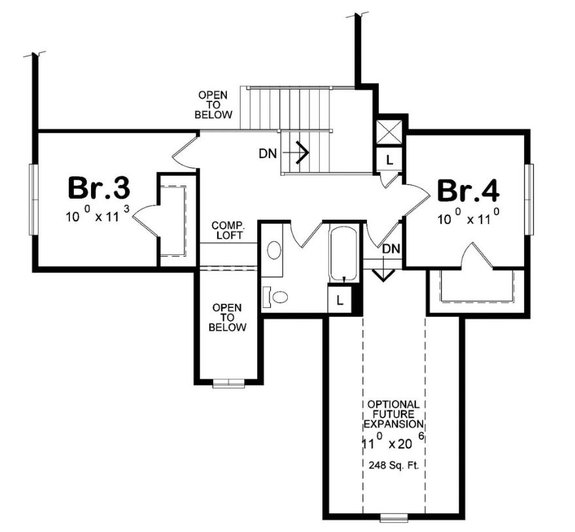 Ranch House Plan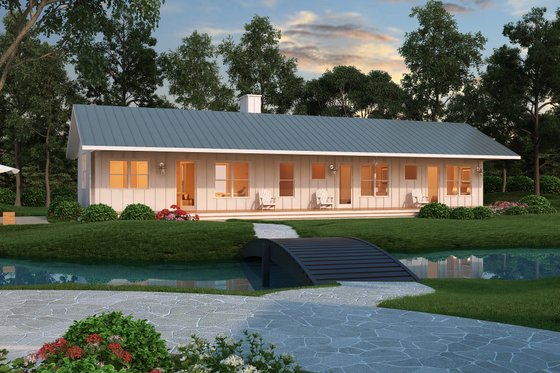 Plan 888-4
This chic 1,480 square foot ranch design presents an open floor plan, vaulted ceilings, roomy and covered outdoor living, and an office. Don't miss the large kitchen island!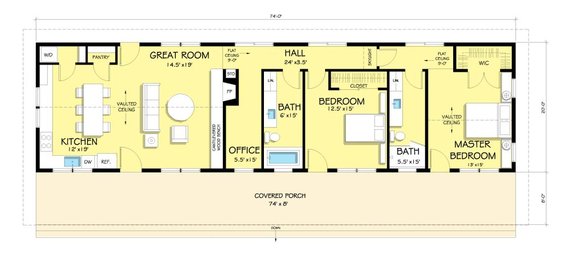 Contemporary House Plan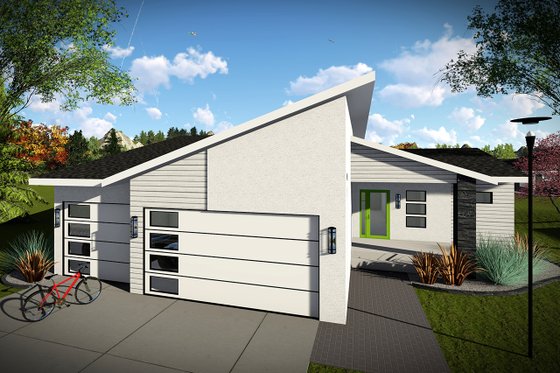 Plan 70-1455
If you dig modern curb appeal, this contemporary/modern house design is sure to please! Inside this 1,583 square foot house plan you'll discover an open layout, kitchen island, mudroom, and a 3-car garage.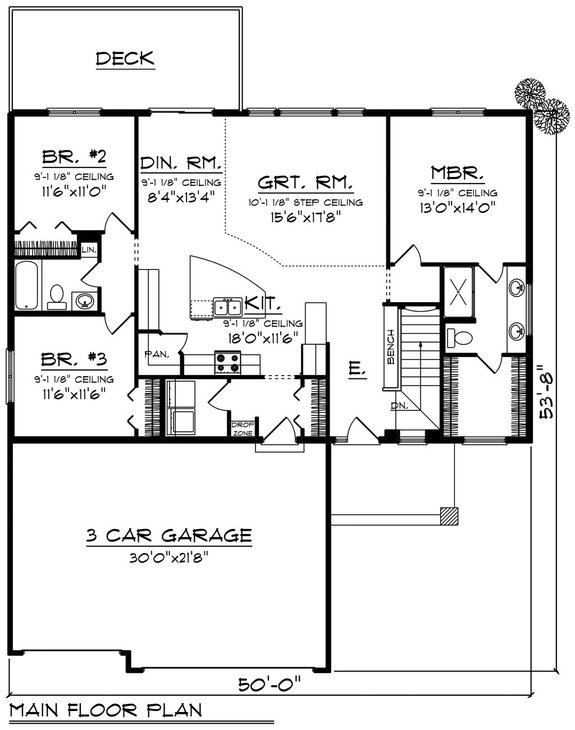 Country Ranch House Plan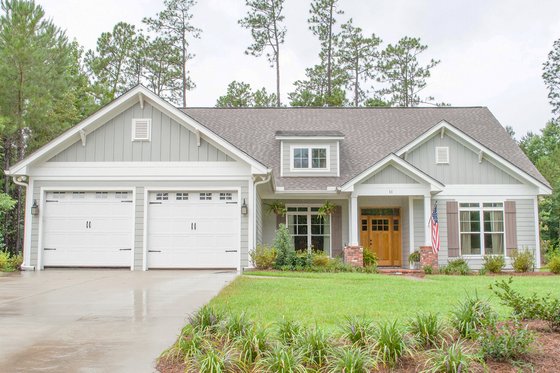 Plan 430-91
WAY cool and HIGHLY functional are two phrases that describe this simple house plan. Note its 3 bedrooms, flex space, storage (check out the walk-in master closet, pantry, and garage), beamed ceilings, mudroom, and kitchen island. Did we mention it's only 2,136 square feet?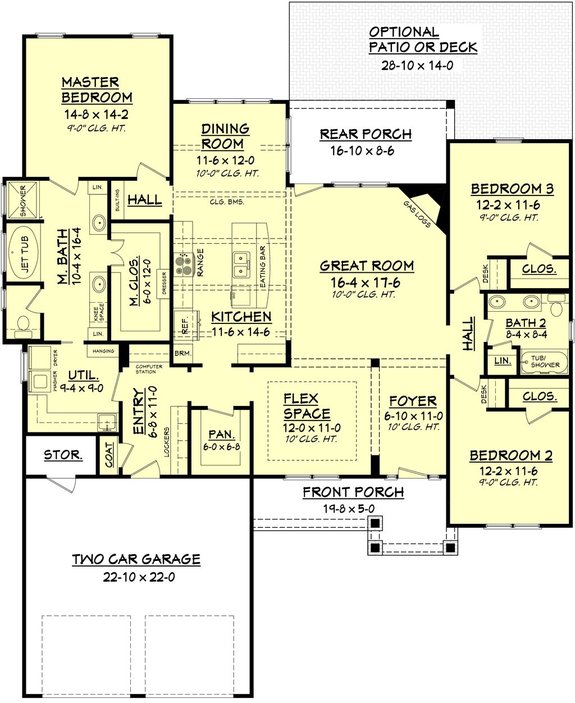 So, you see? Finding a house plan that a) looks nice, b) functions well, and c) won't break the bank isn't as hard as you thought! In fact, ePlans.com features thousands of these simple, cheap beauties.
Get Personalized Help