By Courtney Pittman
Building a garage apartment on your residential lot is a brilliant way to expand your space. Not only do garage apartment plans provide your home (or lot) with additional square footage, but the uses are endless. Although they are modest in size, they have tons to offer as either a primary or secondary residence.
With garage apartments quickly becoming one of the most popular additions that homeowners are adding to their homes (and having multiple uses), the reasons for building are bountiful.
1. In-law Suite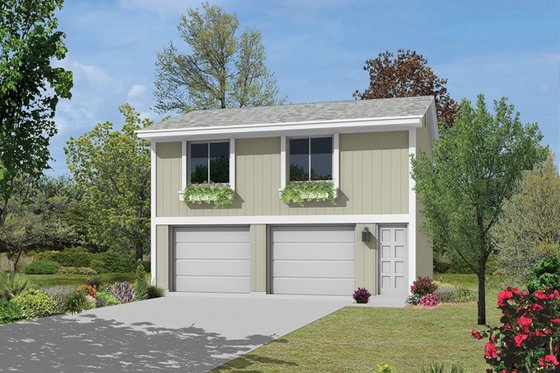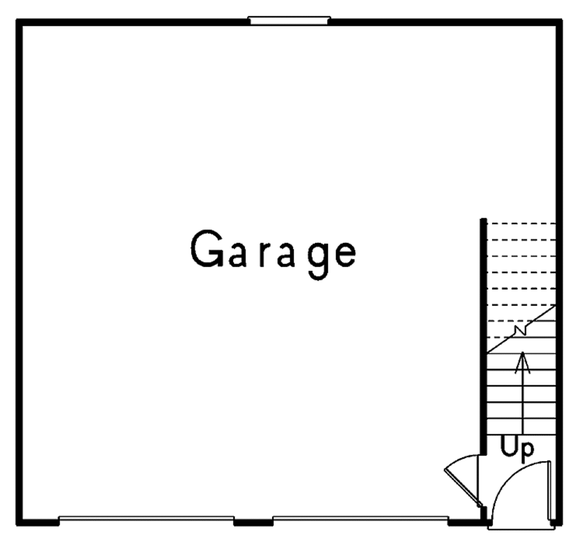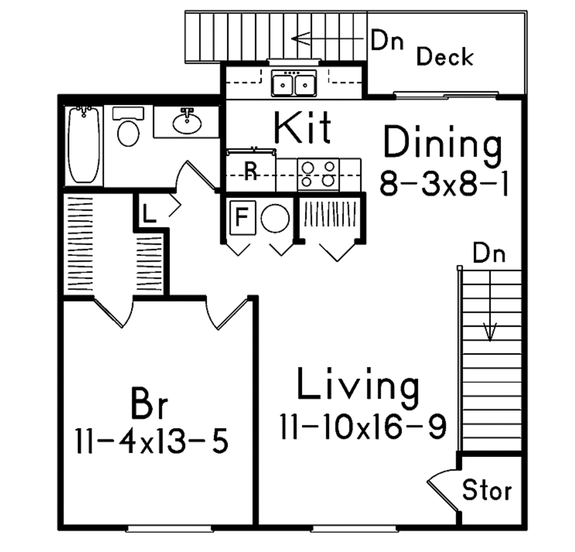 Plan 57-632 gives you plenty of living space
Do you have an aging parent? If so, you could you use the extra square footage as an in-law suite (like this smart house plan, above) to house them and lend them a safe space to live while you watch over their needs (and keep your peace of mind). This grants you the ability to keep them company and still retain your independence.
2. Apartment for Your Adult Child
A garage apartment (or accessory dwelling unit) could also be used as a home for your adult children. Young adults often have some debt to pay off (student loans, etc.) and providing them with a place to live (for a reasonable price) is a great way to lend them a helping hand while they begin their next chapter.
3. Extra Income
Building extra living quarters separate from your primary residence can significantly boost your monthly income. And let's be honest, who couldn't use the extra cash? A garage apartment is a canny way to create a rental property. You could gain a steady income throughout the year by leasing the space to a long-term (or short term) tenant. (Of course, check with your local building authority to determine if this is legal in your area.)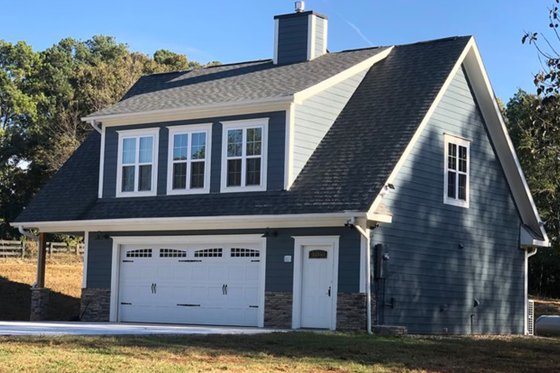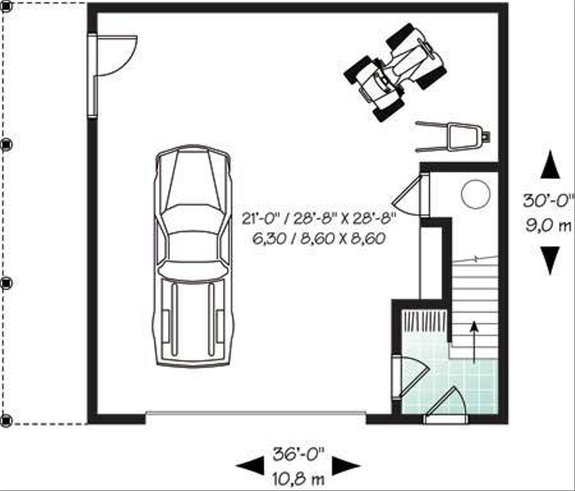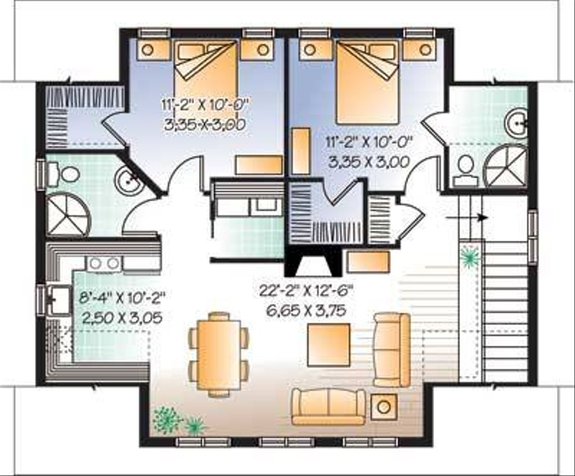 Plan 23-623 offers two bedrooms and an open floor plan
Think about your location – if you're in a popular part of town (such as a downtown area) an Airbnb unit would be an easy rental option (check out plan above) and another way to gain income that could go to your mortgage each month. Yes please!
4. Office (or Hobby) Space
Do you work from home and need a quiet area to get things done without being disturbed? Or perhaps you are an artist or a musician and would like a space to retreat to when you are feeling creative.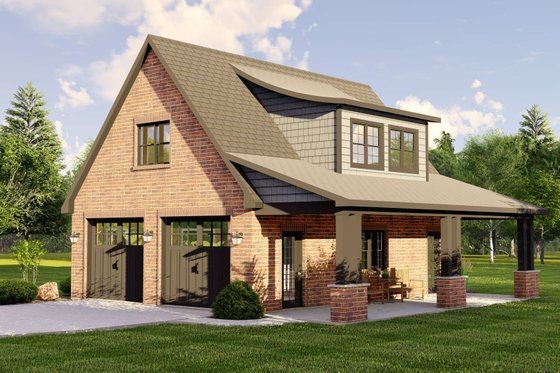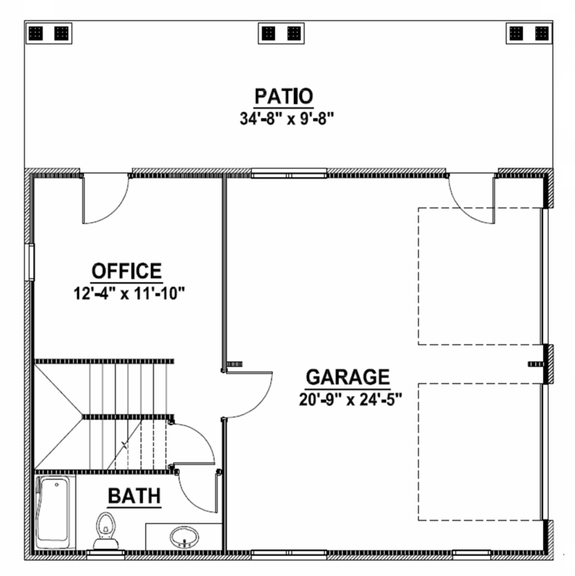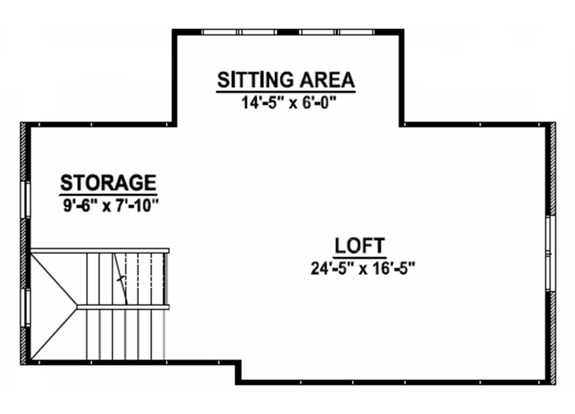 Plan 1064-10 is great option for a detached home office
Whatever the case, a garage apartment can pose as a great office (or escape). A separate space will allow you to have a designated work area (like the cool house plan above) without any distractions. It also provides you with a valuable spot for professional meetings.
5. Guest House
Are guests constantly asking to stay with you (and sleep on your couch)? If this is the case, then turning a garage apartment into a guest suite could be really beneficial for you. How convenient for your family and friends (and you) to have the option of retreating to a private little getaway (and not your couch) – just steps away in your own backyard.
6. Nanny Quarters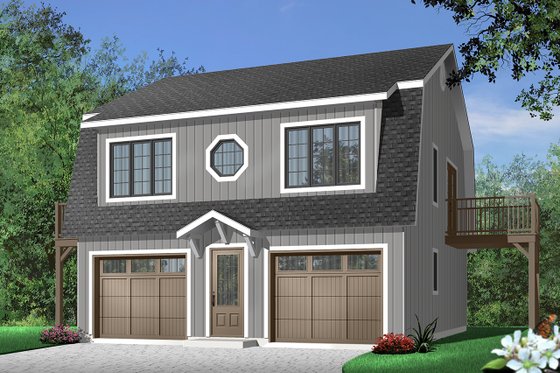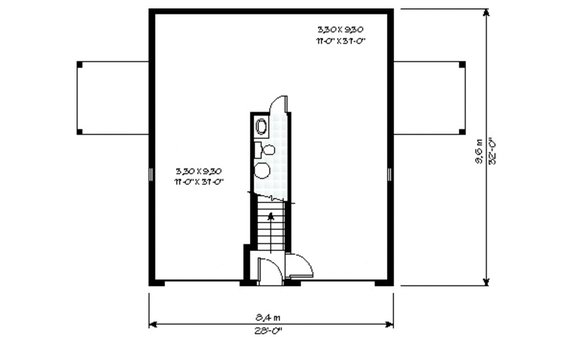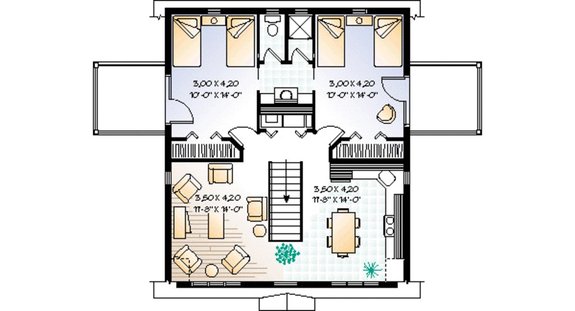 Plan 23-441 would make be a great living option for a nanny
If you have a nanny for your children and it makes sense for them to become a "live-in" nanny, then allowing a garage apartment to be their living quarters could be the perfect scenario. They gain their own private space and an easy commute to work that is just steps away (literally), and you gain the convenience of having a nanny close by in case of emergencies.
Check Regulations
Before beginning any construction project, be sure to check with your local contractor about regulations, restrictions, and permits. Codes vary depending on where you are building, check with your city for information on building permits. Once you receive the green light, you can use our handy Cost-to-Build Calculator to figure out building costs.
Take a look at some of our popular garage apartment plans below and get inspired!
Modern Garage Apartment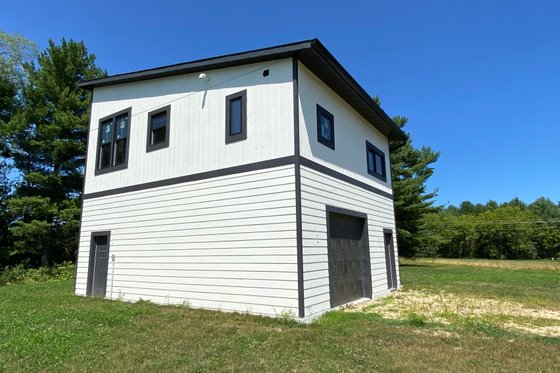 Plan 932-41
Stylish design doesn't require a huge budget, as this cool garage apartment plan proves. The main living space feels modern and fresh with an open floor plan. The balcony/deck is the perfect place to kick back and relax after a long day.
Take a look at these smart garage organization ideas from House Beautiful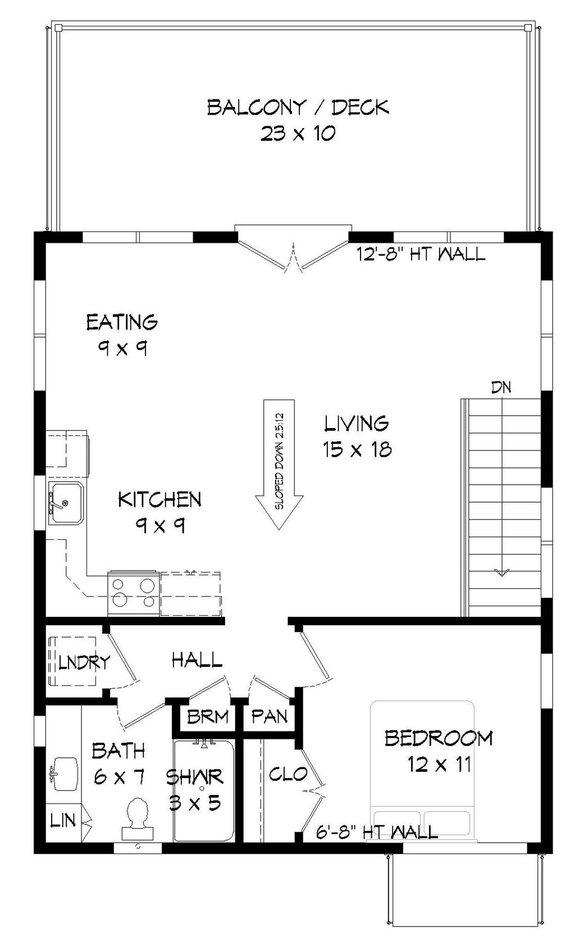 Garage Plan with Work Bench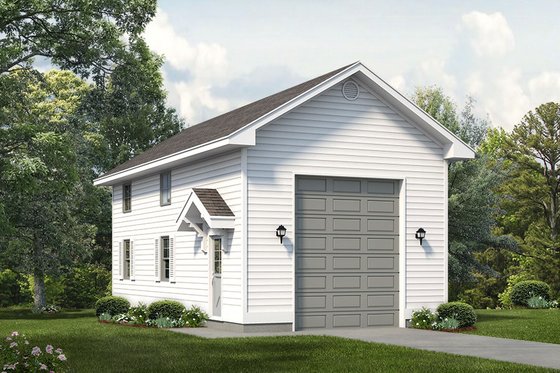 Plan 47-1068
With a full 648-square-feet of space to play with in this design, this house plan (above) can be used as a work space, man cave, she shed, or for housing your RV safely. A side entry lends access to the interior of the garage without the hassle of raising the main door.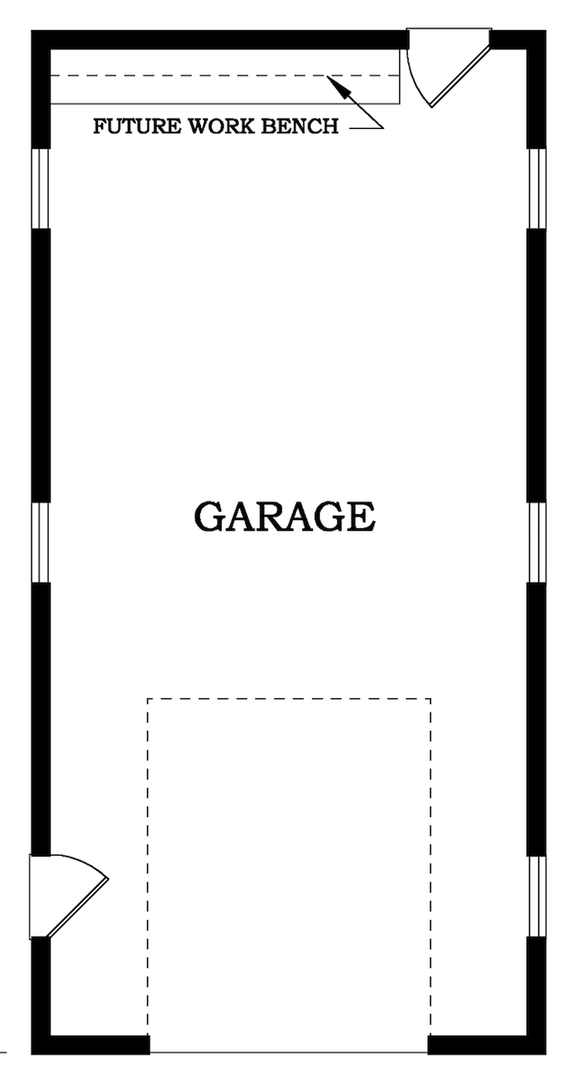 Garage Apartment with Front Porch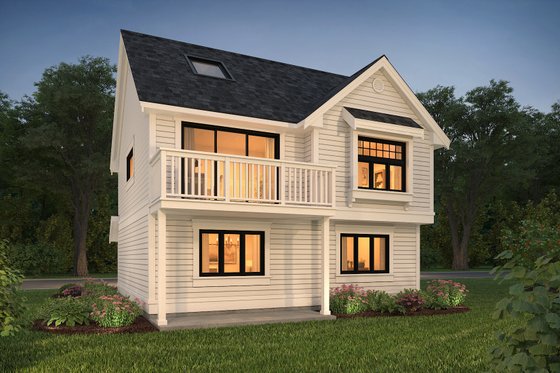 Plan 47-1079
This garage apartment plan (above) has lots to offer! With a large living and dining space, kitchen, and full bath, this design can be used in a variety of ways. A front porch and upper deck are added bonuses!
Check out these garages with apartments from Builder Online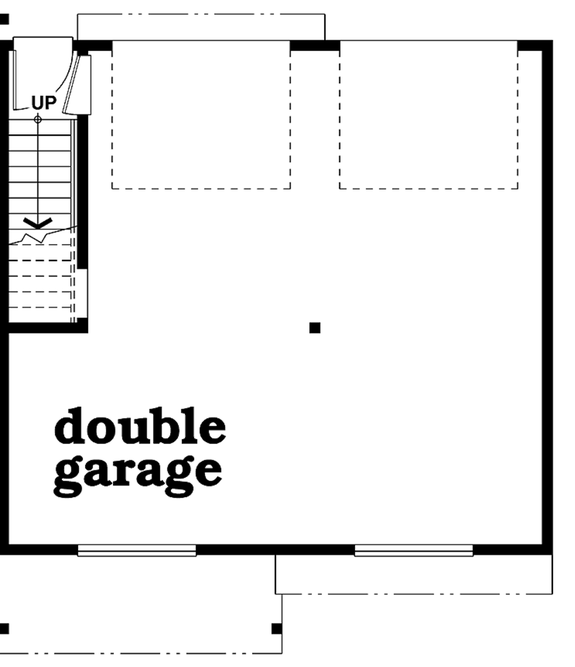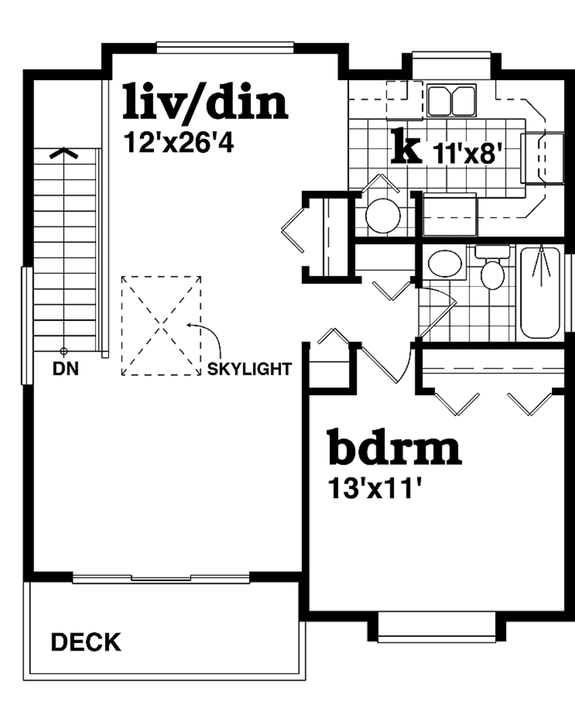 Garage Plan with Workshop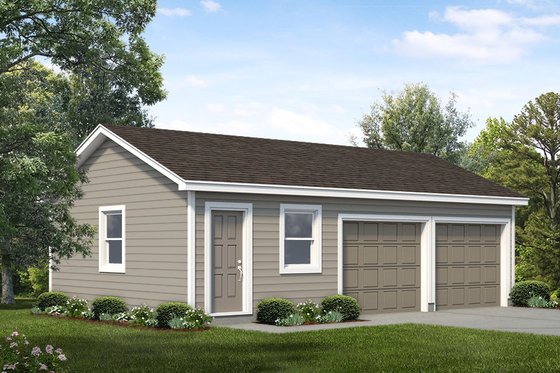 Plan 47-1062
If projects are your thing, then this plan (above) is a great option for you. Not only is there room for two cars, but an additional oversized workshop space (with a separate entrance) grants you plenty of room for storage.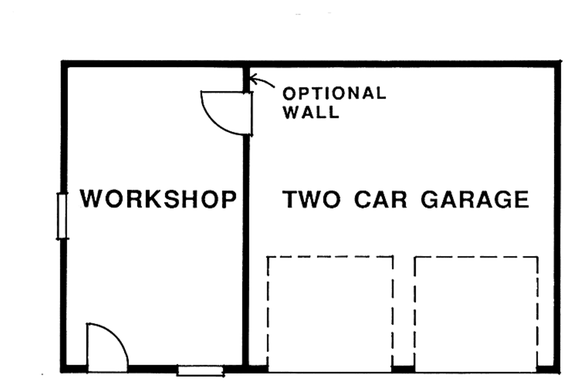 Two-Car Garage Apartment Plan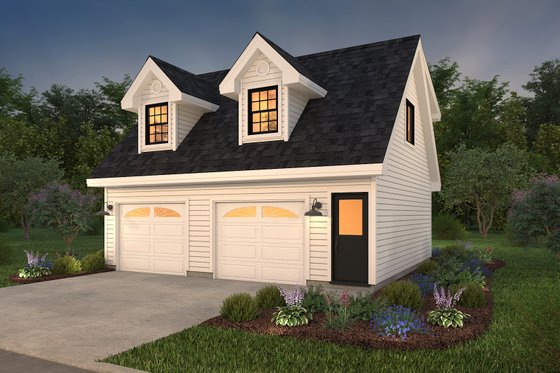 Plan 47-1081
This two-car garage plan features a guest suite with an easy flow between the living, kitchen, and dining areas. A private bedroom and full bath also reside on the second level of this flexible floor plan.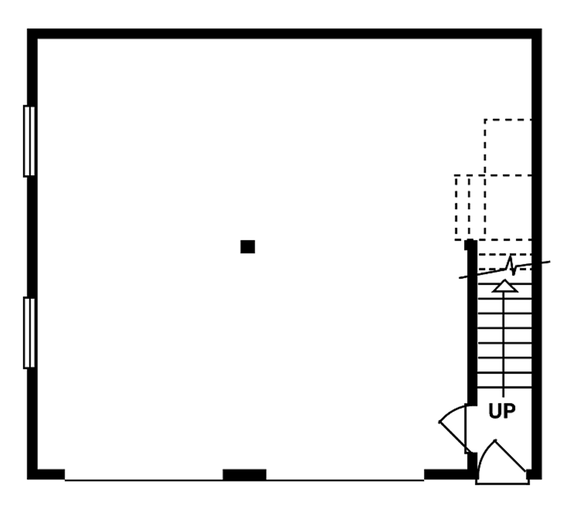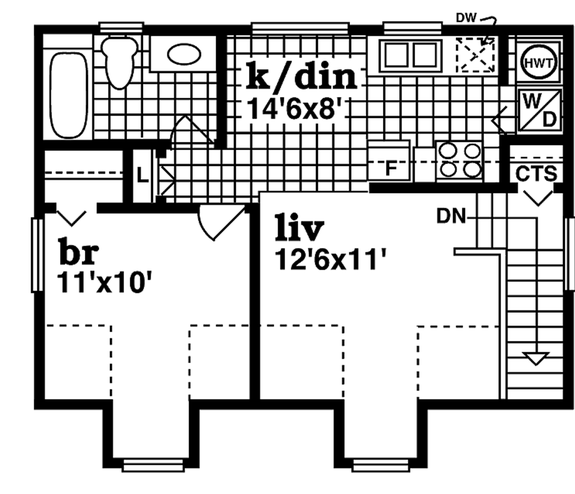 Spacious Two-Bedroom Garage Apartment Plan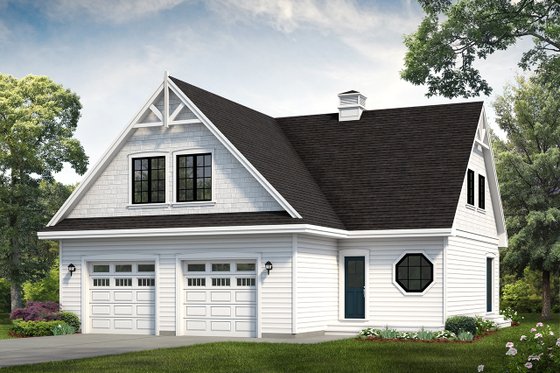 Plan 47-1090
With an alluring two-bedroom apartment, this efficient design would make a superb rental property. Not only can it house two vehicles, but it also includes a rear patio that could make a fantastic outdoor living space (and add more square footage).